Buy now, pay later app development solutions are another trend that has been made popular by the COVID-19 pandemic. BNPL allow millions of people worldwide to afford things they desperately needed in the middle of the lockdowns and financial trouble as the world slid into an unprecedented economic situation.
Customers make online purchases using this technique "pay-later technique" without paying the money at checkout. Whether it is an e-commerce platform or other financial services, the BNPL platform will pay for the goods or services. This is another factor contributing to its rising popularity among customers.
After the global incidents of data breaches – Strivemindz and other software development firms increased their efforts to ensure data security among financial service providers.
In order to develop software and products, we work with businesses from a range of industries, including the financial sector. Strivemindz promises a high level of security and complete adherence to the law. In order to operate their business, our clients have the option of creating a unique "buy now pay later platform" which gives them greater control over the procedures involved in BNPL software development services.
The BNPL Model: What Is It and How Does It Operate?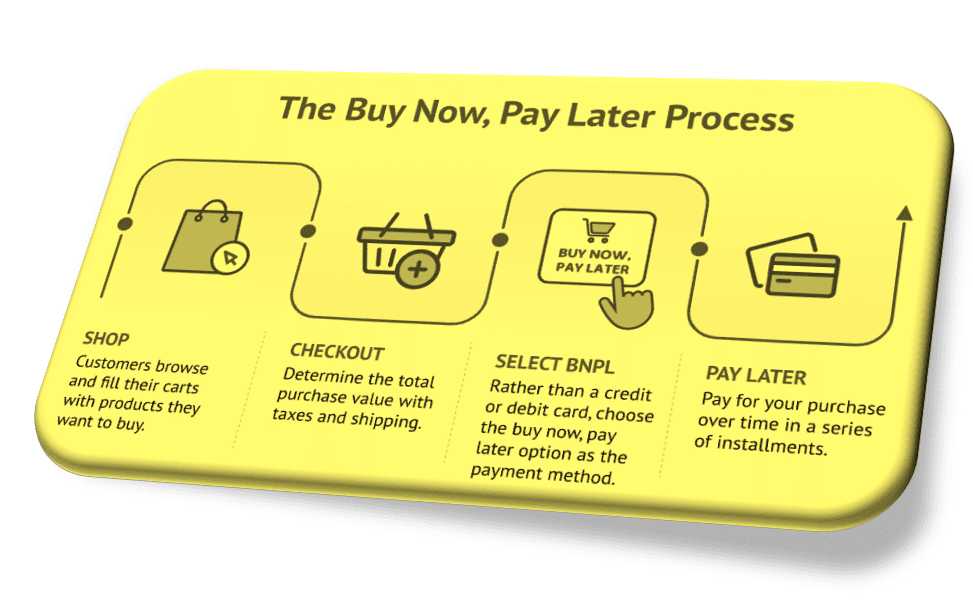 In its most basic form, a buy now pays later service is comparable to receiving a soft loan or using a credit card. With online shopping that lets you pay later, you can purchase items and pay for them over a specific time frame – such as: in a few months or in different installments.
Do your credit score and history have a big impact on how much money you can borrow?

There are ways to validate the profile for even white-collar customers. Even though it could be a bit of a nuisance, this is still simpler than conventional loans, which can take months to process and require substantial collateral and exorbitant interest rates.

You now have three to six weeks to repay the money. You have the choice to pay back this debt in EMIs in full or in part.
A Buy Now Pay Later App's Typical Features: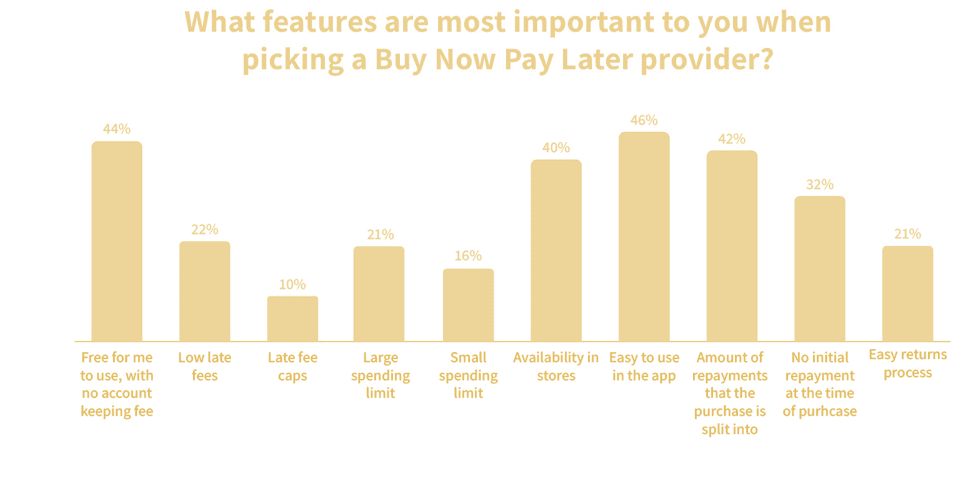 The BNPL applications are gaining lots of attention from audiences. There are significant features of these applications – such as:
Increase the client's financial autonomy. Let them pay in advance or move the due date, for instance. This will demonstrate that you handle each user differently.

Buy Now Pay Later applications, (including Afterpay) can return items by getting in touch with the seller.

Make it simple for customers to access all their payment, order, and personal information management information. Additionally, automate most tasks to improve user experience.

The ability to make purchases without using paper is one of the key advantages of the BNLP app. Online applications and approvals are used for the full loan process.

Loyalty programs have started to be added to the services offered by Buy Now Pay Later suppliers. You spend ten times less money keeping one customer than obtaining a new one.

Take extra care to win over your customers' hearts. Remind them of the due dates for installment payments so that clients can avoid late fines. The application idea should be tested to ensure that it will be truly profitable, plus one more thing. There are specific action algorithms for this.
[Recommendation: To gain clients' trust – it is important to keep up with trends and provide the greatest deals].
Developing a BNPL App:
Below is the outline that will help you to evaluate key aspects of developing a BNPL application:
Step 1: Before creating your app, it is imperative that you conduct a survey and evaluate your audience. There are numerous app categories that cater to a wide range of hobbies and lifestyles.
Step 2: Prepare a project scope outline that should include the functionalities of the project:
One of the most important choices you'll have to make is the tech stack you'll use to build your app.

As soon as you have your business strategy in place, you can begin developing your app. [Important note: you must verify that you are complying with all applicable federal and state laws.]

You can come across limitations or prohibitions on specific apps – you are required to conduct detailed research to check about the legal limitations and laws that you need to abide by in an effective way.

If you intend to charge for your software, you must first properly test and debug it before deploying it. Thorough testing is essential for any service or product you sell. In addition to testing your app for problems, you should observe how quickly transactions are processed and evaluate whether further action requires authorization from your users.

To encourage potential business partners, you should consider for integrating with your codes and make sure it complies with any relevant industry standards.

People are always looking for a reliable mobile app development company to assist them in producing a top-notch app. It is important that you should ensure that you select reputable app developers to create top-notch smartphone applications for your audiences.
Top applications for Buy Now Pay Later in 2022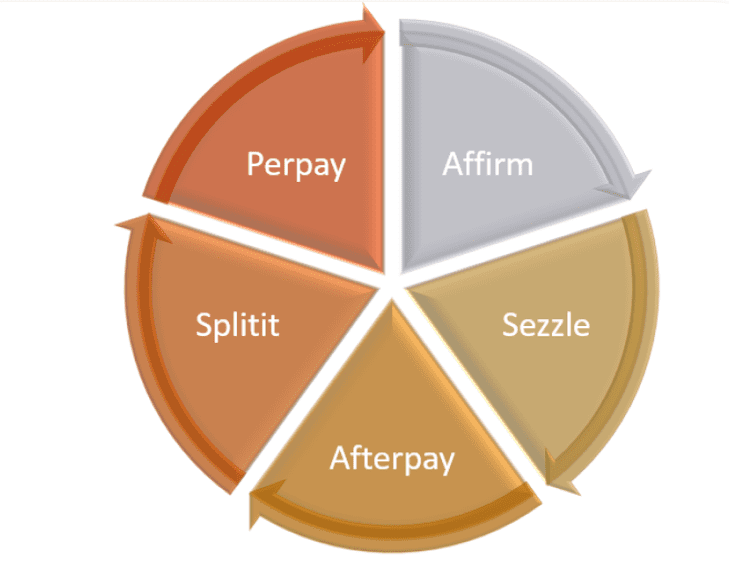 #1: Affirm
The most notable aspect of the BNPL app "Affirm" is that there are no fees (not even late fees). You can borrow up to $17,500 and repay it over time with either no interest or standard interest rates ranging from 10% to 30%, depending on the payment plan you select. Many customers repay loans without incurring additional fees after three, six, or twelve months.
#2: Sezzle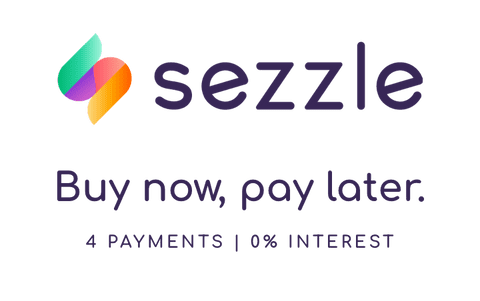 With the Sezzle app, you can pay 25% upfront and the remaining amount over three installments every two weeks. However, it also allows you to postpone payments for up to two weeks. This program is a favorite among users due to its versatility.
You can only reschedule for free once. It should be noted. The app will thereafter charge fees for rescheduling.
#3:  Afterpay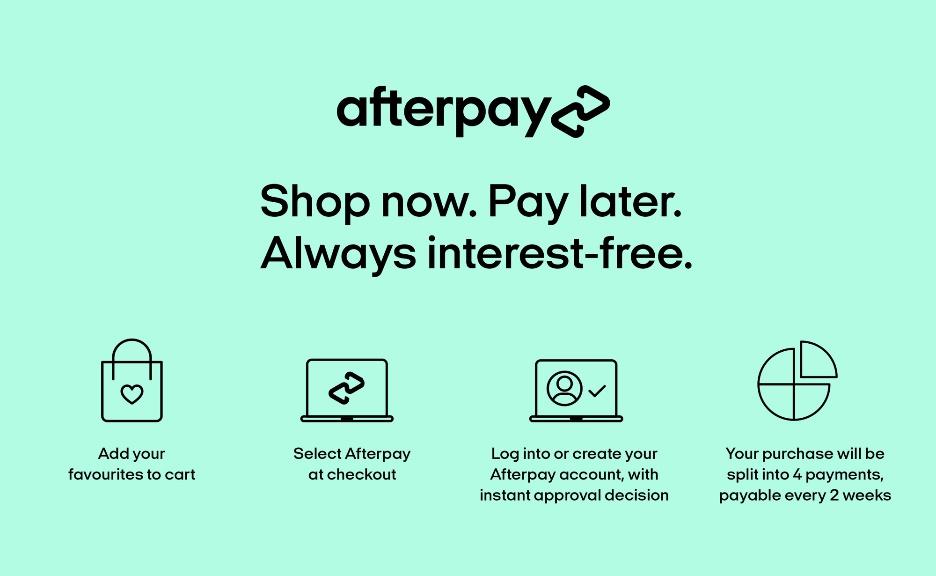 For college students with tight budgets, Afterpay is a great application. As long as you pay back your purchases on time, the app lets you make purchases without any fees or interest. Every purchase attempt is subject to an instant approval determination thanks to intelligent credit limits.
#4: Splitit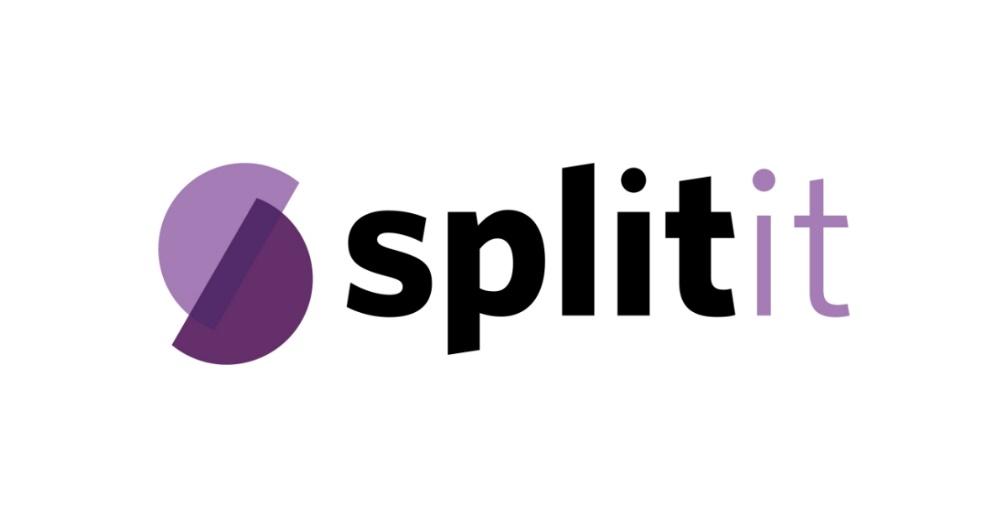 With the help of the application "Splitit", you can use your Visa, Mastercard, Discover and UnionPay credit cards. In this application, you can make purchases, collect rewards and spread out your payments without paying interest.
It does not charge any fees or interest and does not require additional registration. In addition, there is no credit check – only credit card information is utilized.
#5: Perpay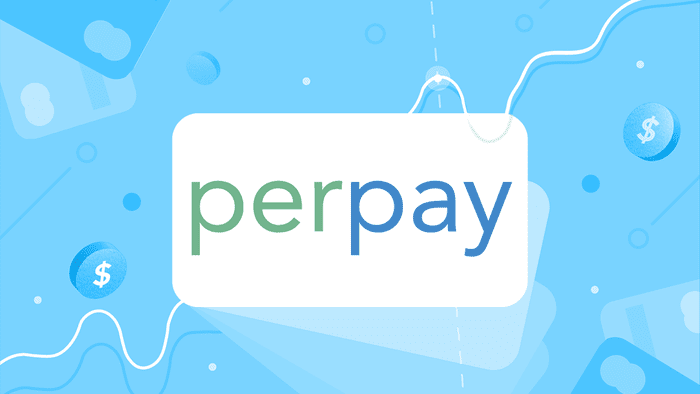 For those with poor credit, Perpay is the best app. Through its marketplace, this app gives you access to more than 1,000 brands for shopping. If you make your payments on time, your credit score will rise by 39 points. In addition, Perpay gives you the option to select 4, 8, 16, or 18 installments. Apart from this, if you also wish to create a BNPL application then you can search for the best app development company.
Add Buy Now Pay Later functionality to Your Fintech app:
E-Commerce businesses are looking to this new model as a potential to optimize their profits due to the BNPL's exploding popularity. However, for BNPL integration, the API must be implemented as best as possible. The key elements that must be taken into account for future successful integration are listed below:
When various payment systems are combined, BNPL solutions perform better.

The app should be simple to integrate with the checkout process, allowing the seller to eliminate tedious manual input and accelerating the buyer's experience.
What Are the Business Benefits of The BNPL Model?
Advantages for FinTech App Developers:
The feature of BNPL incorporates the high probability of boosting revenue. If you will include this functionality on your application then it will help you in generating the following key advantages:
People who ordinarily abandon their purchases owing to a lack of funds can now shop more effectively.

Those consumers who previously refused to take online payments can make their purchases through the BNPL feature.

Businesses can provide specialized discounts and services by tracking customer purchase patterns with BNPL apps.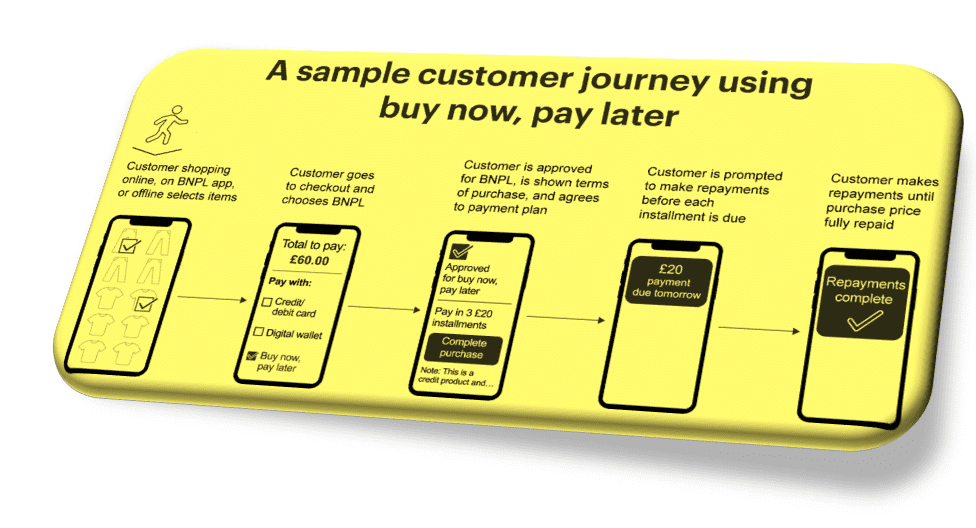 Benefits for owners of FinTech apps:
The growth of the BNPL market is being driven by a global increase in the profitability of the online payments business. This strategy is picking up steam. Additionally, it benefits owners of unique FinTech applications in addition to consumers and e-commerce. Just take a peek at this market's dynamics.
As per the official report of Yahoo.com, global BNPL payments are expected to accomplish a value of $ 614.6 billion in the year 2022.

The official report of Yahoo.com also concluded that the industry will reach a valuation of $2341.1 billion by the year 2028.
So, you may be thinking that how exactly can owners of FinTech apps make money with this service?
Option #1: They first demand a monthly fee or a tiny percentage of sales from merchants.

Option #2: Merchants pay to create accounts. This income model is used by well-known apps, with just minor cost differences.
App Development Cost of The Buy Now, Pay Later Application
The app development cost varies on different factors. For example: depending on its size and complexity, a custom Buy Now Pay Later app should cost between $20K and $40K. To minimize this cost, you can contact with remote app developers.
eCommerce marketplaces experienced a tremendous upsurge during the coronavirus epidemic and by the end of 2020, BNPL sales had topped a staggering 215%. So, this is the perfect time for creating your own buy now, pay later application.
Earnings from this model
Late Fee
There is still a significant danger from the client's side for not paying because the entire BNPL business focuses on buying first and paying later.
Solution: The user's bank account is linked to the app. So, you can make terms and conditions that if a user fails to make repayment on time then the amount will be automatically deducted if the account has funds.
Set Up Fee
In order to partner with the app and sell its products, BNPL applications may charge companies and brands upfront. This is seen as a setup fee, through which the app can legitimately charge the customer for establishing or promoting their digital store on the app platform.
Monthly Fee
A monthly or yearly fee may also apply to the brands that partner with the BNPL app. As the customer is most naturally subjected to reach websites that offer buy now pay later options.

Transaction Fee
The software might add a tiny percentage to each transaction on the site in order to profit from each one. The transaction fee could either be subtracted from the client's payment or charged to the company or brand.
Commission Fee
Commissions are arguably the most obvious way to make money with an eCommerce BNPL application. The platform's workflow and commission rates are set together. The amount that the app charges in exchange for some services provided on the platform are akin to a service tax.
What Makes Buy Now Pay Later Unique Compared to Every Other Option Offered in the Market?
One out of every three e-commerce companies in the US is anticipated to switch to Buy Now Pay Later App Development services in the near future. Reason – Buy now, pay later enables customers to make a single payment at the time of purchase—either a modest amount of money or nothing at all—and then decide when to make further payments.
Perhaps the no-fee products will make ordinary credit cards obsolete. The market share of BNPL is growing due to an increase in the number of clients making online payments globally.

This model digs its head in and leaves footprints on the ground to attract more potential customers.

It signals the start of the expansion of no-fee purchases or the capability of making reasonable monthly payments.
We are all leaning toward automatic payment methods that make us more at ease in this day and age. It's true that modern technology has advanced to the point where anything is possible with the click of a button. And Strivemindz's Buy Now Pay Later App Development services provide this reliable alternative.
Wrapping up
Without any doubt, consumer interest in online shopping is increasing. It appears that online business strategies built on mobile technologies are the way of the future of commerce.
As a result, BNPL applications are booming because of increasing attention by clients and E-Commerce merchants.
Strivemindz would be delighted to give you our BNPL software development services if you also have plans to create an app similar to "Klarna".
Our business has a long history of working with customers from many countries, the majority of which are from the US and Australia. We guarantee that everything will happen in line with the conditions and details stated. Our experts will work with you to develop the ideal solution for you if you contact us.
Frequently Asked Questions
Which is better - to use buy now, pay later [BNPL] applications or to take a loan from any financial institution?
If you will take a loan from any financial institution then you will need to pay interest from the first day. However, if you will make use of BNPL then you will have a certain interest-free period.
Should I use the credit card or buy now pay later application?
Both options are good and reliable but we suggest our users to always check for different offers that are available whether in BNPL applications or options which are available by your credit card provider.
What is the revenue model of buy now, pay later applications?
Generate revenues through transaction fees.
Late fees with higher interest rates.
What is the primary technology used for creating a buy now, pay later application?
You need to undertake the latest fin-tech-based operations while creating these types of applications.
Do consumers actually save money through buy now, pay later applications?
In reality, the majority of the consumers who uses buy now, pay later option are ended up in purchasing items that they do not really require. So, it can be analyzed that majority of the consumers ended up in the over spending-related functions.