How Much Does IoT App Development Cost in 2023?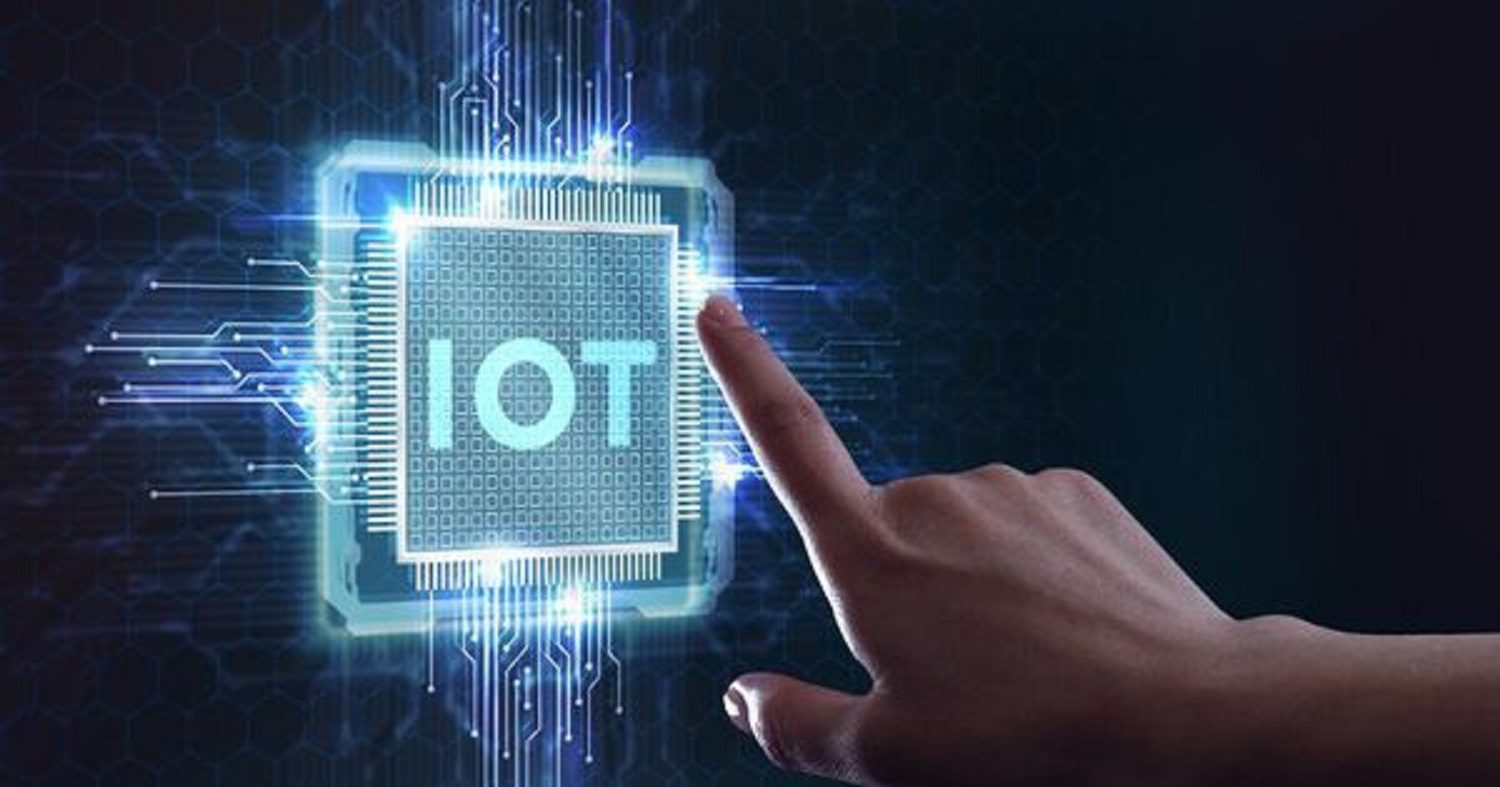 There is rapid growth in the IoT App Development industry. IT firms can operate remotely in the mobile application development and smart device manufacturing sectors. Developing an IoT application is challenging because the technology is new. There must be a high level of scalability & adaptability in your application.
Technological advancements in 2023 know no limits. Today, the technology industry is being flooded with new trends and innovations. Terms like artificial intelligence (AI), machine learning, virtual reality (VR) and augmented reality (AR), data science, etc. have been completely normalized and these new trends are dominating the market. Like these aforementioned developments, another important technological trend that is leading the industry toward its future is IoT or the "Internet of Things".
The Internet of Things has changed the way humans interact with machines, or the way machines interact with each other. It has opened up a vast array of business opportunities for modern-day businesses to tap into. In this article, we will guide you through the steps of developing an IoT app and the costs that you may need to bear for the same.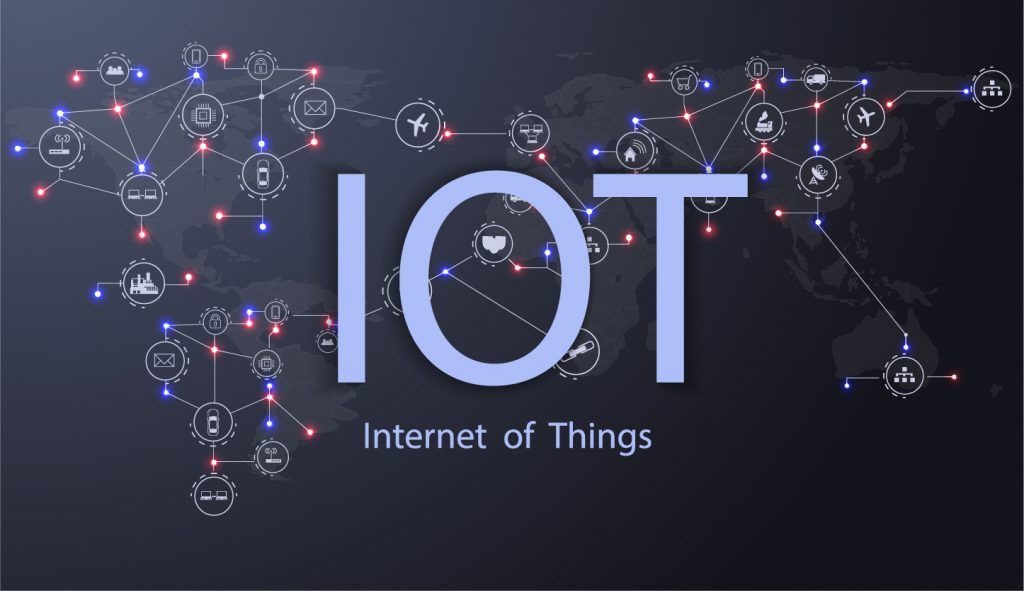 What is the IoT (Internet of Things)?
If you are interested in the technology sector, then you may already know about the IoT. In simple layman's terms, the IoT is the network of "things" that are connected with sensors, or software, or other technology. These "things" are physical objects which are connected with each other and can exchange data and information with each other or other devices on the internet. The IoT is integrated not only with inanimate machines but it can also be implanted in humans and animals through digital devices such as heart monitors or biochips.
Use Cases of IoT Applications in Different Industries
The advancements of IoT has made it possible for professionals across different fields to do their jobs more efficiently. Iot has the potential not only to help in easing the burden of work, but also to make significant improvements in terms of productivity and precision. For example, applications of IoT can be integrated in the following fields –
Manufacturing
Healthcare
Retail
Smart appliances
Smart vehicles
Supply chain
IoT App for Manufacturing
With the introduction of IoT, the manufacturing industry has benefited significantly. By using a combination of IoT and AR, workers can track the process through their digital devices as well as have complete access to all the required data regarding equipment conditions, fuel consumption, required replacements, and so on. In manufacturing, precision has grown multiplefold due to the integration of technology, and IoT apps are pioneering that growth.
Read also: Blockchain in the Internet of Things (IoT): Enhancing Connectivity and Security
IoT App for Healthcare
As we have stated earlier, IoT applications are starting to take an important role in healthcare through machines, monitors, and biochips. It is now significantly easier for healthcare professionals to monitor the condition of their patients, run diagnostics, track the condition of medical equipment, and streamline the checkup process. Using IoT applications and devices, doctors and other healthcare professionals can keep track of all their important data and store it securely.
IoT App for Retail
IoT implementation in retail opens up a world of new opportunities, not only for the businesses but for customers as well. Of course, IoT has helped massively in the supply chain, which we will discuss later. It is also being used for keeping track of inventory, curating personalized shopping lists, adjusting price of goods, tracking delivery and so on. IoT can also be used for analytics to access in-depth insights.
IoT App for Smart Appliances
Smart homes and appliances are the new trend in technology and IoT played a major role in the development of smart homes. IoT helps keep track of most smart appliances, as well as check the conditions of the gas, water systems, electricity supply, etc. Smart homes and home appliances have brought a massive change in terms of living quality. It also helps in safety and optimum usage of power through fire alarms, CCTV cameras and sensors, controlling electrical switches, etc.
IoT App for Smart Vehicles
The automobile industry benefits heavily through the integration of IoT applications. Through these technological innovations, modern-day cars come equipped with multiple useful features, which include – location tracking, Wi-Fi connectivity, remote ignition, parking sensors, in-car camera and sensors, etc. These features can be accessed through smartphones.
IoT App for Supply Chain
As we have mentioned in retail, IoT applications are bringing massive changes in the supply chain. From tracking the shipments, to managing inventory – everything can be done digitally today. IoT applications are helping the supply chain in multiple ways. It is increasing the efficiency of operations, as well as setting a benchmark for customer satisfaction.
Market Size of IoT Applications
IoT applications are connecting billions of devices across the globe, and the number continues to rise even more. According to a report by Gartner, there were 20.8 billion connected devices in 2020, and this number will rise to more than 35 billions by 2024/25. More than $120 billion is spent on IoT technology including smart city initiatives, communication technology, 5G spectrum and so on. It is estimated that businesses have a net spend of approximately $1 trillion on IoT infrastructure and systems.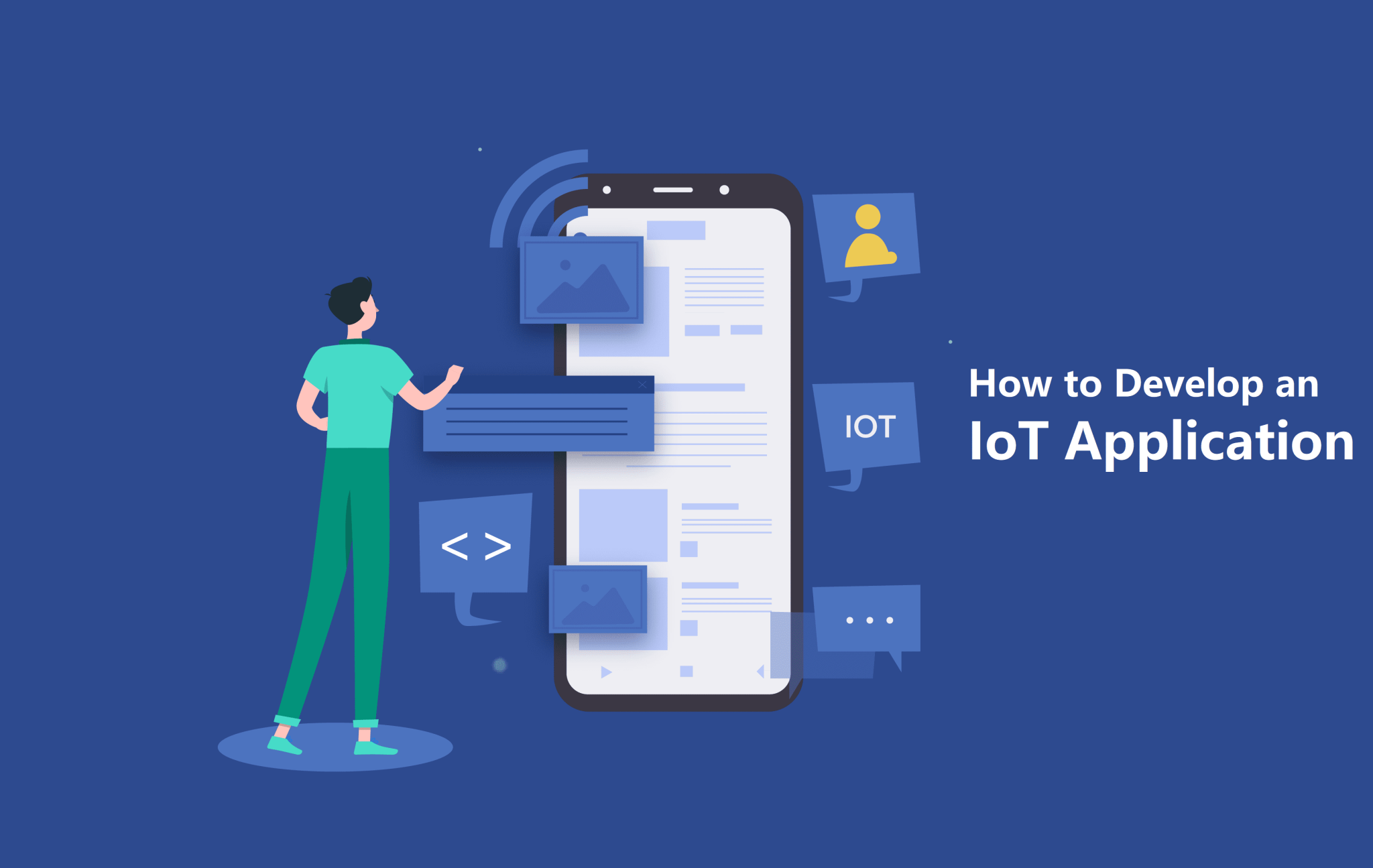 How to develop an IoT application: Steps of development
In order to develop an IoT app, you need to go through complex process and you will have to go through the following development process for building your own IoT application –
Ideation
Selecting a platform
Selecting hardware
Performance
Ensuring safety and security
Step 1: Ideation
The very first step to build an IoT application is the ideation of the project. This is, in fact, a common stage that every application development company has to go through. If you want to have your own IoT application, then you need to have a suitable plan, which will provide you with a better way to enter the market. Select all the features and functionalities that you want to offer, build a viable business model, and jump right in.
Step 2: Selecting a platform
Selecting the right platform is an important development stage for the development of IoT apps. You can use a number of platforms for developing your IoT application. You need to choose the platform depending on the functionalities that you want to offer, and the cost of using those platforms. The list of IOT platforms that you can use are given below –
Oracle IoT
KAA
Android Things
HomeKit
Ubidots
IBM Watson
Step 3: Selecting Hardware
As an IoT application developer, you can build the hardware for integrating the IoT system yourself. However if you don't have enough budget for manufacturing hardware, you can choose an already existing hardware from other brands in the market. You can make this choice depending on the compatibility of the hardware, and the cost of the machine.
Step 4: Performance
Like any other application, IoT apps must be fast and efficient to achieve maximum customer satisfaction. For this reason, you have to ensure let your app is functioning at an optimum level. The IoT apps depend heavily on data sharing. You need to ensure faster connectivity and high-speed data transfer, so that your application is liked by the customers.
Step 5: Ensuring Safety and Security
In today's age, the privacy and security of data is extremely important to build any application. You have to ensure maximum security for your customers so that they do not have to go through a data leak. Reliability is key in maximising the revenues for any business. Thus, you need to check for the following points before you launch your IoT application in the market –
Using secure IoT platforms.
Using trusted hardware.
Integration of security measures.
Building preventive measures for both network and physical attacks.
Factors Affecting the Cost of Developing IoT Applications
You must now be wondering how much it cost to build an IoT app. IoT application development can go beyond your budget if you do not consider all the associated factors. IoT development costs depend on the following factors –
Features
Hardware
Infrastructure
Size and complexity
Development team
Time needed for development
Maintenance
Region
IoT App Features
The cost of developing your own IoT applications will be determined by the number of functionalities that you want to integrate in your application. The higher the number of features and functionalities that you want, the higher the cost is going to be.
IoT App Hardware
The cost of building smart devices Amounts for at least call 70% of the total cost of developing IoT applications. The cost of hardware depends on modeling, prototype designing, testing, and manufacturing. You have to go through all the stages to have your own hardware that is compatible with your IoT application, and thus you will have to pay for all these stages.
IoT App Infrastructure
The structure of IoT apps is extremely important and must be paid close attention to. For any IOT application, infrastructure consists of three parts –
Network: IoT applications need to be connected with high speed networks that are also secured. You have to invest in building safe network for your IoT application, which also needs to be connected to short range wireless networks, and LPWAN.
Middleware: The middleware acts as an interface which connects the IoT devices with third-party integrations. For increasing the stability of your IoT application, the third-party integrations are absolute necessary. These third-party integrations also help in increasing the number of functionalities that you can offer through your app. Therefore, you have to invest in middle way while developing your IoT application.
Cloud-based infrastructure: You need to integrate cloud storage in your IoT applications for a better user experience. Integration of cloud computing solutions can jack up the price of your IoT application development.
IoT App Size and Complexity
Another factor that will determine the cost of your application is the complexity of the application. Simple IoT applications cost significantly less compare to complex ones. You need to choose the size of the app depending on your budget and plan accordingly.
App Development Team
Hiring a development team to develop your IOT application is another factor that will determine your costs. You need to choose a development company which provides you with top notch application development services at an affordable range. The region where you are developing your IoT application will also play a part in determining the past. For an example, developing an app in the United States costs significantly more than in India.

If you want to build your IoT application while taking care of your budget, Strivemindz will be the perfect app development partner for you. We are one of the leading mobile app development companies in India, UK, and US. We provide top-notch app solutions, and our team will be able to take care of all your project requirements while we find ways to drive the cost down.
Time Needed for IoT App Development
The complexity of your IoT application will determine the time it takes to build the app. Generally, 700 – 800 hours of development is required to create an IoT app. The cost of developers per hour will therefore influence the cost of IoT apps.
IoT App Maintenance
Last but not the least, maintenance of IoT applications and hardware also add up to the overall cost. Strivemindz will provide you with free app maintenance and support for a specific period of time. We also offer post-development support for our clients at a minimal fee.
IoT App Region
In which region you are developing your own IoT app plays an important role in deciding the cost. The cost of developers per hour vary from one location to another. For example, the app development industry is quite costly in US & European countries compared to the Indian subcontinent.
Average Cost of Developing an IoT Application
Depending on all the aforementioned factors affecting IoT app development cost, developing an IOT application can cost you around $10,000-$50,000. However, for more complex applications the cost can drive up to $250,000 in certain cases. You need to contact your software development partner to get a better idea of your overall cost.
At Strivemindz, we take pride of our experienced and expert application developers, who will be able to build your IoT application in a cost-efficient manner. To learn more about our services, contact us now!
Conclusion
IoT applications are entering almost every industry. The demand for IoT is rising and this is the perfect time to hold a stake in the market. Investing in IoT mobile apps today is a lucrative business opportunity. In this article, we have tried to provide you with an overview of the entire process of IoT application development.
Are you searching for an IoT app development company? Do you want to have a clear idea of the cost structure for IoT app solutions?
Contact Strivemindz now for more information, or to create an IoT app of your own.