At present, teenagers are ruling the world of internet and any kind of online medium. Social media is an open platform for all of us. Various small businesses have flourished with the help of advertisements on such platforms. Also, it has become a platform for youth and young adults to find people, through the use of dating apps such as tinder, bumblee, OkCupid, match.com, matrimony to find their appropriate match according to their preferred choices. With changing times, people and their opinions regarding several things has widely changed. A decade ago, it might be considered a little inappropriate to find people through online medium but today it one of the prime sources to find friends or a date.
Dating apps have proved become huge success. With the increased users of internet all over the world, dating apps have established themselves in lives of people.
However, creating a dating app is not easy and requires you to have the following outlooks that make your app stand out and compete with the already available apps ruling the market today. You need to be sure of what exactly you want and how it should be planned to get the outcome. Here at Strivemindz, we will help you in all possible ways to ensure that you have the correct vision before starting anything you desire.
Prima Facia of an Dating Application That You Desire to Build
The prima facia of an application is an unorthodox model which comprises in of all the positive as well as negative points of that particular application. Here, we would be upskilling the same criteria, and upholding all measures to understand the real scenario behind the delightful working of an application. Here are subordinate functionalities, pre-consideration, sub-structure of the same.
First, let us start with a structural and logical analysis of the applications, that is present before-hand, then progressing ahead we would see the Security and transaction flow of these applications and then how would Strivemindz help to bring up the same thing.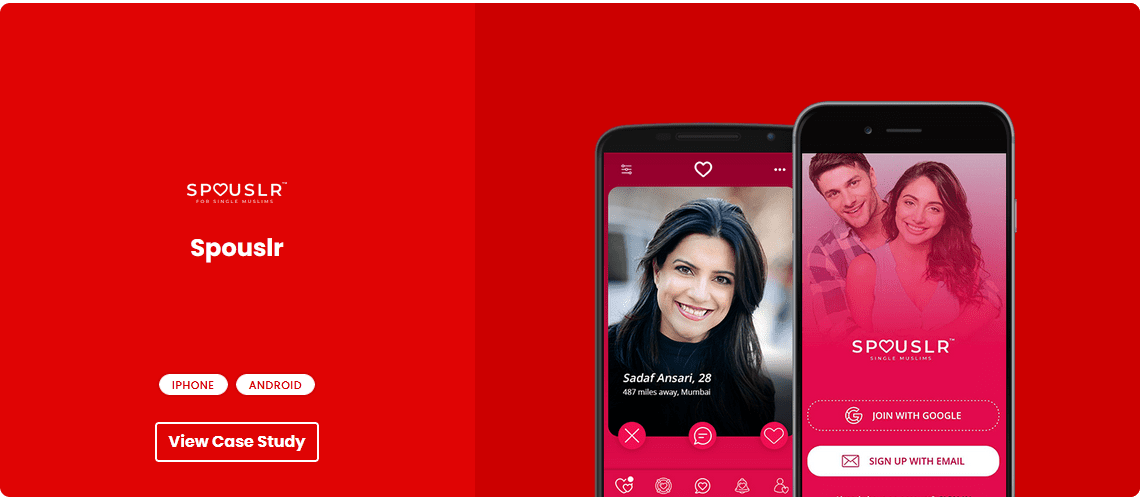 Structural Analysis of The Dating App
Structural overview of your application looks like the model view of your application, how would the working application would look like, when it would be out for clients to work on. Here are some of the structural features that would make an application a viable model for the users to attract and use on. So, it goes like.
Sign-IN
Sign-IN is an extra-politic feature that helps in the authentication and cross-verification of the vitality of the application. It allows you to sign-in from your registered mobile no or an email id and then verifies it using OTP feature. Progressing ahead one can sign up even using multiple social media networks like Facebook, Instagram or lot more.
Personal Profile
Personal Profile is a cupid feature which helps you to customize your social appearance, with the help of interest, preference and hobbies you possess. You can design your profile in a way, you want it to look for particular audience. A personal profile can uphold multiple small features like:
Add photos/ videos
Add your Nickname
Track your popularity rate
Add your social media account
Your current location and lot more
Personal profile could be pre-considered as a way to customize yourself, in a way, you want to make it more appealing for your viewers.
Logical Analysis Of The Dating App
Lined down we are enumerating the points, that every developer should consider in an anomaly before developing an Dating application to know how to relocate in the present competition and how to scale up your journey in this funnel. Let's go deep one by one.
Analyze competition
To ensure that you are an active participant in the race, you should study your competitor. Make sure to understand what might make you different from others and will make you stand out thereby will help you catch attention of audiences. Check out the app getting the least number of users and make sure you don't make the same mistakes that do not appeal to the audience. Check out majority apps all over the internet to get suggestions and reviews regarding the same.
Similarity of choices
To ensure a proper match, your app should be user specific. There will be numerous people everywhere with the same app, then how should the matches we defined? To ensure proper matching your application should have options that help segregate people according to the following:
Location– It helps searching users in the vicinity according to their choices and general factors that help gaining interest.
Preferences– AI systems help to gather your similar interests. Algorithms identify identical interests, compare comments and similar choices and short list the people suitable for you.
Question Answer based– Asking various questions and having knowledge about the user's likes, dislikes, hobbies, etc. can be a deciding factor in deciding compatibility percentage. Sometimes, skipping the question may also make someone lucky.
Securable analysis of the Dating App
The securable structure of the application ensures that you are paired with the right person and not a faux is the responsibility of the app. Users should be open with their phone number, email to be less conspicuous and less a threat. Allowing users to complain, and blacklist any unwanted person should also be made available.
Prime Features to included
Open to all social media platforms- The user should be given the freedom to operate the app and search the person through all the online platforms he's into through a quick sign in feature. Sharing of contents directly also helps building fondness in the relationship.
Easy contact- Through options of messaging, emails, voice notes, communication is made promoted making it more diverse.
Transactional Structure of The Dating App
In current multitude, developing an dating app is an easy thing to do but making a revenue out of it is a much difficult task, and no application is worth unless it makes anything to the company, here is brief overview of how the transactional structure of the dating application looks like.
In app purchases are being used to make up for the application cost.
Advertisements also give you considerable revenue but it shouldn't annoy the users.
Premium offers are the new trend. It provides the users no interruptions form advertising and provide multiple plans such as silver, platinum, gold. Each special for its own features.
Partnerships also provide a good flow of money.
Gifts, it's another feature just introduced that helps you deliver your choice of present to your match.
Provide option of customized swiping using machine learning technologies, based on the preferences you set up on your customized profile
Cost To Company For Building an Dating App
So, through putting all the points, here is a brief overview of what it cost to develop the whole application, the cost of developing any dating app ranges from 15700USD  amount, however the price increases or decreases gradually due to the different feature added. Well, we know how willingly you want to grow your application, so along with developing we at  Strivemindz also provide you an option to market it out.
One of the most preferred plans, based on the amounts of hours we invest in building each feature of our application looks like this:
Onboarding Time – 80 hours
Personal profile – 240 hours
Matching- 240 hours
Chatting- 360 hours
Settings- 240 hours
Security issues-160 hours
Additional hours- 160 for testing and additional challenges
The plan corresponds around building an application and yet we have another repository of marketing it out.
SEO/SMO optimization
App optimization
Google / Facebook Ads
In-app adds
And lot more
Here, is a precise detailing of what all services, we provide to help you up-cure your application in an enhanced view.
Exclusive Efforts To Compete With Tinder or Bumble
In current scenario, Tinder is pre-occupied with 57 million users, with its USP of swipe right or swipe left, and became the first product in the market to get dating online. Progressing ahead, Tinder, Bumble or Grindr also made the business on same footprints.
Extra-fixating the concept, of the application and building up on the steps of the success of already available applications is easier but not unique. So, what new you can do to fight up with these already present applications.
We can implement advance AI based algorithms for the quick matching of the people with similar visions present on the application, and what crosses up with similar vision orients up to the people possessing same sex, age, location, choices and influences.
We can even minimize the risk frauds on the application by verifying the identity of the authorized people on the application and increase the security and privacy for the users working on the application.
Progressing ahead, we can even turmoil up with the tracking feature to track up your duration on the application and your good happy hours on the same.
What more? The next futile thing would be your choice, your dating curations for the application ways you want to develop and fix the application.
So, to design a final model of your application, let's finalize a [Date] and [Time] at which we can host a call and discuss everything about it. Well, you can even connect us at  sales@strivemindz.com
Before going next, have a look on some of our FAQ:
Frequently asked questions (FAQ)
Is my personal information safe?
Yes. The apps developed by Strivemindz complete security to each of the users and their information. There are various legal restrictions in place to provide secrecy and ensure there is no breach of personal information or photo without your permission. You can always read the restrictions before signing up.
If I'm not happy with the service how to cancel my membership?
Go to the "your profile" area on most sites, it will have a link to "cancel membership" or simply go to the site's "help" section which should provide an email. Some dating sites will enable you to cancel by email while some may require a phone call. If you have paid for a membership by credit card, check to see if you really have been removed from the site, check your credit card bills to make sure you are not being charged.
What different features does it provide?
Features differ from app to app, along with their in-app purchases. The prime features that we provide are security, efficient access by any social media and easy communication methods.
Dating apps have become a part of our lives. These apps have created numerous options for various entrepreneurs. An online study has shown that around 57- 60 M people spend around 1½ hours on these apps daily. It thus increases the demand for such apps all over the world. This in turn increases the revenue obtained also from the money earned through various advertisements on your site. Let's meet and fix what is best for your application.