Long behind us are the days when cash was the only mode of payment and transactions. Technology advancements and the ease of access to the internet around the world resulted in the generalization of payment methods as one unit on online platforms. Worldwide, users have access to a variety of online payment methods.
Technological advancements have facilitated this revolutionary shift. By adding online payment gateways to their eCommerce stores, online businesses have seen a drastic change. Nowadays, instead of looking for cash or change, people prefer to use an Online Payment method to pay you directly. If the payment is done online, it is convenient for both the customer and the brand as it builds trust between them. The choice of payment method is often left up to the customer, but there are times when PayPal is recommended.
PayPal is one of the earliest online payment methods. PayPal has been around for a long time now, and it is by far the most popular and widely used payment gateway worldwide. PayPal works from both ends that are you can send or receive money with PayPal. Security has never been an issue with PayPal as it provides high-end to end security.
Top 10 PayPal Alternatives For Your eCommerce Business
This article will guide you through all the top 10 PayPal alternatives available so you can choose the one that's right for you and your eCommerce business. While it has strong invoicing E-Commerce and payment processing tools that enable safe and secure transactions from anywhere, PayPal is generally preferred due to its reliability and the fact that people are used to it. There are several other payment gateways in the industry that are tough competition to PayPal. They offer better customer service and a more pleasant user interface for a comparatively lower price. Following is a list of the different payment gateways you can use for your daily payments:
1. PayPal Alternatives: Stripe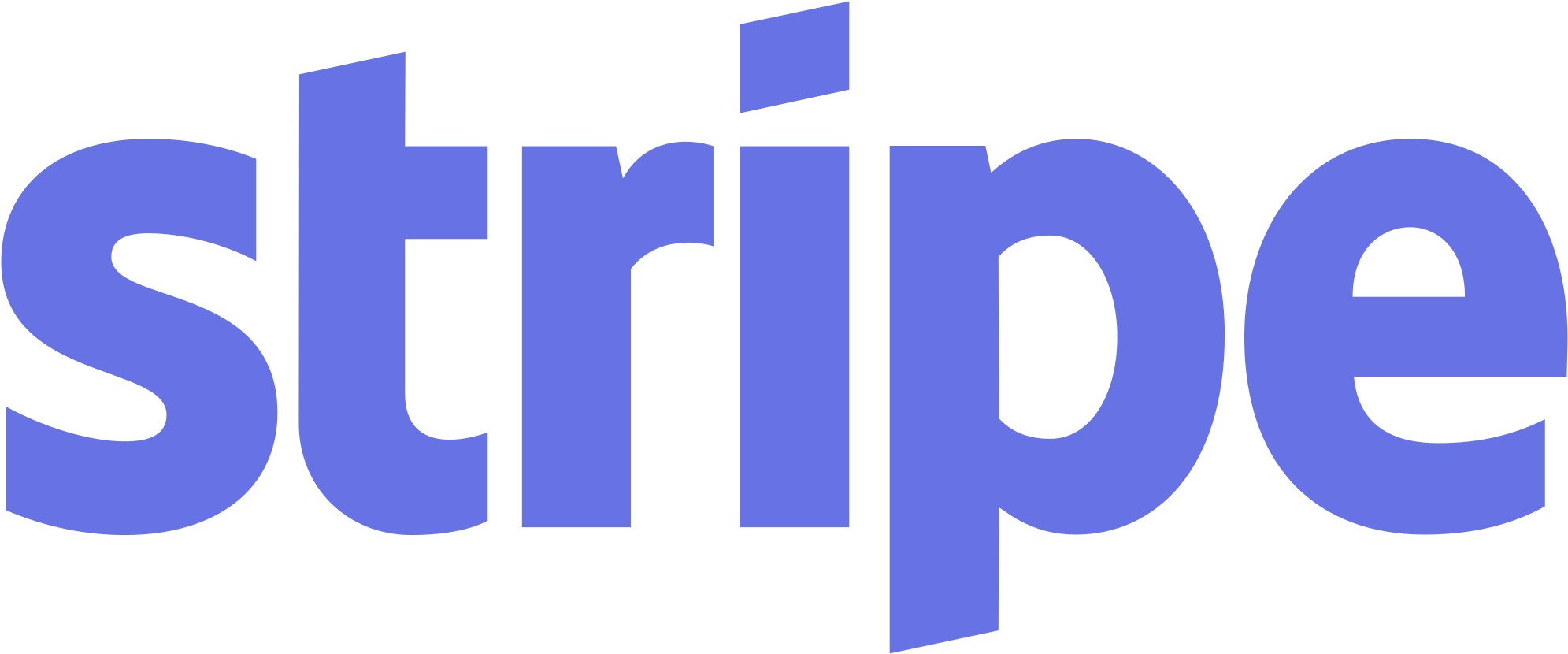 Stripe is one of the most popular PayPal alternatives. If you are looking for the closest alternative to PayPal, Stripe is the answer to your question. It is commonly used among e-commerce business stores and it is a secure way of payment. Square Spaces, for example, is a popular e-commerce company that uses Stripe as its payment gateway.
The main feature of Stripe that sets it apart from the common payment gateways is that it eliminates the requirement of a merchant account and gateway. You can trust Stripe for hassle-free online payment as it handles everything from sending to receiving money directly to the bank account. It is very streamlined and follows a specific method of transaction. The transaction fee is also so very close to PayPal. Thereby, making it a suitable alternative to PayPal.
Benefits to use Stripe
The transactions made directly sent are received in the bank account
It is accessible in over 190 countries
There are no hidden charges thereby providing transparent services
It can also be accessed through mobile
Is supported on both Android and Apple Pay
Stripe Limitations
Getting access to the funds may take a few days after the transaction has been completed
To use Stripe conveniently, it is imperative to have technical or programming knowledge
The transaction fee on international cards is 1%, which is a bit high
While merchant accounts are accessible in over 190 countries, they are only accessible in countries such as the USA, UK, Canada, Australia, and certain other European nations, which makes transactions difficult for other nations
2. PayPal Alternatives: Authorize.net

A popular name that ranks after Stripe is Authorize.net. Services are offered at a reasonable price and the user interface is simple and user-friendly. Although it works only one way that is it can only be used to send money and not for receiving money from their end, it is a good alternative to PayPal if it works in favor.
Authorize.net has established a well-known name in the market as it makes transactions easy for its customers. It provides several ways for merchants to accept payments.
Benefits to use Authorize.net
Can be used as click-to-pay emails as well
Access level-2 to reduce the transaction fees further
Provides customer support 24/7
No security issues
Highly reliable
Can be used with QuickBooks
It doesn't require any kind of setup fees for or establishing a payment gateway or a budget account
Authorize.net Limitation
There is no way of sending money. It only works one way
There is a monthly charge of $25
International transaction cost 1.5%
Even the chargebacks are $25
3. PayPal Alternatives: Braintree

Braintree is also a payment gateway that provides a recurring billing platform thereby giving a way to store your credit card information on the E-Commerce store itself. Braintree e is owned by paper but it runs as an independent company so it can act as a good alternative to PayPal. It comes with personal finance features as well as it supports merchant accounts as well. Along with this it also offers flat-free pricing on its services. Braintree is a comparatively stable environment for clients as there is very little to know no risk to merchant-related issues.
Benefits to use Braintree

Direct and simple pricing
Collect recurring bills
Storage credit card information
It accepts all types of payments
Can be termed as a better version of PayPal as it has advanced features
Provide 24/ 7 custom service
Can be used directly through the internet or mobile payments
Braintree Limitations
To use Braintree effectively the customer must process some technical or programming knowledge
It is important to create a separate merchant account to use Braintree
Also consists of several fees along with the main transaction fee
4. PayPal Alternatives: Shopify Payments

The PayPal alternative makes it extremely easy for sellers to accept payments. In today's market, Shopify is a well-established e-commerce platform, and Shopify payments is a part of it. If you are using Shopify for buying any products or services the automatic payment gateway is Shopify payments. You don't have to search for any third payment gateway to pay on Shopify. Additionally, it allows you to manage account information as well as transaction details from the Shopify admin dashboard.
Shopify payments use PCI compliant and support 3D secure checkouts. Using Shopify payments, you can cut the extra charges that you have to pay if you use any other payment gateway on the Shopify platform. For example, if you are paying with PayPal then you will be charged with 0.5 to 2% transaction fees. However, if the same transaction is done by Shopify payments the transaction fees will be zero. This is the benefit of privilege charges. There is just one fee that you will have to pay, which is called a processing fee. These are based on the Shopify plan you have selected. It varies between 2.9% and 2.4 %.
Benefits to use Shopify Payments

Seamless payment management for Shopify stores
No transaction fees on Shopify
Can be implemented on a vast range of platforms
Shopify Payments  Limitations
It is acceptable only in a very few countries
Account security is not as stable as it should be. The account can be frozen and investigated at any point without any warning.
For every single chargeback, $15 is deducted
5. PayPal Alternatives: Square

In addition to its regular payment services, square payment gateway also offers a free online store and domain. Square is a thriving and rapidly growing online payment gateway that has the potential to make a significant impact on the market. You can use the additional features provided by Square to enhance your store.
The only problem with Square is that it is not as popular as PayPal. But with its impressive features and platform integrations Square has gained tremendous popularity in several countries like the US UK Canada Australia and Japan.
Customers who use Square are charged 2.75% for in-store card processing, while the fee for online and in-store payments is 2.9%.
Benefits to use Square

Free domain and online store
All in one payment solution
Several add-ons can be used
There are no monthly fees
The features are focused on merchants
Square Limitations
Not very popular in many countries
Availability is also very limited
Not recommended for high-risk merchants
6. PayPal Alternatives: QuickBooks Payments

With Intuit, you can get several tools that can enhance your business processes based on your needs. One such tool is QuickBooks, which allows you to collect payments. QuickBooks can be integrated with your eCommerce store. It is compatible and easy to use.
Benefits to use QuickBooks Payments

Integration with QuickBooks
Send invoices
Mobile payments
Can be accessed through a pay now button that you can add a new website
Accept bank transfers
QuickBooks Payments Limitations
High fees and rates
Not suitable for personal sending and receiving
7. PayPal Alternatives: Klarna

With Klarna's AI system it is easy to assess an individual's risk based on transaction details and transaction history. It can be a good alternative to PayPal as it has gained a lot of trust in the past few years. A purchase made by a customer can be approved or denied by Klarna in a matter of seconds.
Since it is not necessary to register with the service to connect with banking, it is easy to use. Using your regular online banking details and authentication, you can complete all transactions.
Benefits to use Klarna

Easy checkout process
Payment can be completed after the product delivery
Payment in installment is also possible
As soon as the customer checks out, the merchants are paid
Klarna Limitations
As payments can be done late as well sometimes it is possible that a purchase can be declined without any specific reason
Refunds take time
8. PayPal Alternatives: TransferWise

Transfer Pay is a suitable alternative to PayPal because it allows international payments as well. It is cheaper than PayPal and it has quite a reputation among its users too. Customers, freelancers, business managers, or anyone who wants to send or receive money overseas can benefit from multi-currency accounts set up by this provider. It charges lower transaction fees as well. There are no hidden charges.
Benefits to use TransferWise

One of the cheapest tools is an international money transfer
Transactions are very transparent
Other currencies can also be transferred
TransferWise Limitations
Only works if you have a bank account
Euro, US dollars, Australian dollars, and Great Britain Pound are the only money that can be transferred with a borderless account
There are very few extra features
9. PayPal Alternatives: Google Pay

Google Pay is another popular PayPal alternative. Google Pay is a relatively new payment gateway that has established its reputation in the online industry very quickly. Over a few years, Google Pay has gained a lot of customers who trust and rely on them. Cashbacks are also provided with promotional offers from other companies or brands. Google Pay is your preferred option if you plan to use your debit or credit card to place an order. It can access money directly from or to your bank account.
Benefits to use Google Pay

Can be used for both sending and receiving money
Provides solid security
No extra fees for anything
Google Pay Limitations
Not suitable for international payments yet
The security is reliable but a little doubtful
10. PayPal Alternatives: Amazon Pay

Amazon Pay is a best PayPal alternative, even just because your customers are likely to be familiar with the brand. With Amazon Pay, users and sellers can make payments to each other outside of or within the Amazon Marketplace as per their requirements. It is a reliable and efficient payment gateway. Amazon Pay can now be used also for paying electricity or gas bills. It is not mandatory to use Amazon Pay only on Amazon. It can be accessed anywhere and for any kind of payment. Certain discounts are offered to customers to choose from. Amazon Pay for their transactions. Most of these discounts are offered in the form of cashback from Amazon.
Even if you are an online independent retailer, you can integrate your Amazon pay account into your is s E-Commerce Store and use it as your payment gateway for online transactions. Amazon Pay is a huge success amongst online users and it is a well-trusted online payment method as well.
Benefits to use Amazon Pay

There is barely any difference between the transaction fees of PayPal and Amazon pay
Provides high-level security
Comparatively easy to use if it is being used on the Amazon platform
Amazon Pay Limitations
Domestic processing fees are applied
Border processing fees are applied at times
To integrate Amazon Pay with your eCommerce Store, you should know a programming language
We have provided you with a piece of detailed information about several payment gateways here. This might help you find the perfect online payment gateway, that works in your favor. At Strivemindz, we help you develop an eCommerce store with the help of any platform or language you require. Our team of eCommerce developers is skilled and trained to build a custom-tailored eCommerce store from scratch, we can also integrate the payment gateway you require and deliver you a fully functional eCommerce store. If you need any support, feel free to contact Strivemindz. We'll be happy to help.