As eCommerce and customer expectations continue to evolve, brands must choose from the best-of-breed platforms. Gartner developed a new term to describe this trend: Composable Commerce. Conventional eCommerce sites offer a standard solution from a vendor. Many people are looking for the important abilities to establish and manage an e-commerce store. Decades back, companies just entering the e-commerce field needed specialized and smooth experience, but now it's not a big deal. So far, digital technologies are revolutionizing e-commerce like never before, traditional platforms don't, and this turning as the primary source of digital commerce.
Old traditional e-commerce sites are behind the curve, because they stick to the original form, without changing to the current situation. Current e-commerce owners need a platform, to know customer expectations around the world and keep in touch with customers. For a number of basic reasons, such as pandemic, pushes companies to the idea of shifting from the traditional one to the e-commerce site.
Moreover, there are no vendors who provide all the features, to deliver best customer experience and achieve customer demands. Due to this, several online vendors are switching to Composable Commerce. So here, we look at Composable Commerce from all angles which will help you, to determine if it is suitable for the business.
Composable Commerce
As stated in Report 2020, the term "Composable Commerce" was coined by Gartner, indicates to a modular digital commerce approach. This procedure enables the selection of best-in-breed solutions for each distinctive business, that needs customized technology integration. It uses advance technologies and strategies such as MACH (Microservices, API, Cloud, Headless) and JAM stack (JavaScript, APIs and Markup) to achieve conversion market progress. Composable Commerce has 4 basic tenets, such as:
Composable Commerce uses a quick process for the short-term to market and best experience in all details. So, each element such as cart, CRM, payment method, etc., can be expanded freely.
You can apply the excellent solutions using accelerators, intermediate solutions, pre-collected solutions, and so on.
You can develop your customized special stack, and provide a specially selected remarkable customer experiences for your customers.
Business users can make changes in their digital strategy, as well, enables to develop new business models and unique customer experiences with low accidental effects.
What are the advantages of using Composable Commerce?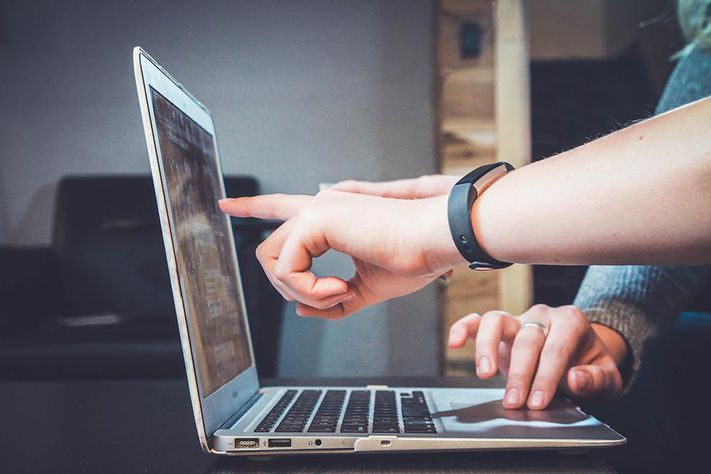 In line with the evolution of digital technology, owners need to find paths to update the business to meet the customer's changing expectations and needs. As well, since after the covid-19 pandemic, the e-commerce sector is constantly surging than ever before. Recently, acquiring customer is the greatest difficulty found in e-commerce.
The exponents of Composable Commerce state that, using this approach to business enables swiftness, and you can deliver better customer experiences and stand out from competitors.
Built Your Own Customized Experiences
In its statement, Gartner centralized the factor of customer experience. Current e-commerce industry has numerous interfaces such as shop, online, social pages, marketplaces, IoT device and so on. Customers have been quite collaborating with brands more recently than ever before.
Today's customers are quite different, because they chase brand or person, and completely varies from displaying ads The buying experience commenced from browsing a few years back, but now, from social media platforms, through content, ads, and some starts from the search.
Taking all these components and developing the customer experience requires more adaptive capability, but this is not the case at the beginning of the e-commerce industry. 60% of customers are loyal to the brand providing the best customer experience, which adds value to providing additional customization.
Acts Quickly to The Changing Business Requests
At the onset of the covid pandemic, the entire world was closed to homes and many shop owners were baffled, but few were equipped with the changing expectations of customers at the time.
Even in the curb, some stores offered online shopping, pick up-in-store or sidewalk pickup options to avoid close contact and they turned a profit. Meanwhile, the pick-up-in-store has increased by almost 195%. Using this procedure is quite complex, but it can be a huge problem in monolithic system. This approach also enables you to handle the questioning process without complicating other modules of your e-commerce system.
Lessens the Customer Acquisition Cost
The growth of customer acquisition cost has two important components, rising advertising platforms and changing customers insights and expectations. Relying on paid advertisements is not a standard option. Thus, to show a modular approach to the technology stack, many companies have found a way to used content or experience-led commerce methods. Eventually, two key techniques have been used to reduce the customer acquisition cost by publishing developed content on your site and enhancing the overall digital experience.
Eliminate Vendor Blockage
Monolithic traditional software lessens the adaptive capacity of the client. Even if you find the best product from another company, you will have to remain until the contract expires or spend extra to move. But you can switch components in and out, in a modular build, while it is apt for your business.
What are the drawbacks of employing Composable Commerce?
Regardless of the fact that Composable Commerce approach have more advantages, some companies are not choosing this path. As certain elements making the obstacles for the companies to choose this path. Let's see in detail.
Handling Abundant Vendors
You only need to communicate with the seller in the monolithic software, which prevents you from spending your time. Subscription processes, negotiating terms, T&C, and software integration require more time for 40-50 vendors, than a few.
Requirement of High Digital Experiences
Compact business is quite complex, requires more time and costly, to fulfil customer request. Moreover, it needs of better experience for multi functional collaboration between sophisticated developers.
Requirement of Special Monitoring Equipment
Infrastructure change when shifting to a microservices architecture and certain tools required to manage those unique microservices. This kind of transformations will be necessary, as well as, elements in the total ownership cost.
Executing a Composable Commerce Solutions
Although re-platform operation requires substantial degree of time and effort, it does have some great features. Moreover, you can eliminate monolith dependence by gradually shifting from monolith to Composable Commerce. Using this approach, you can determine which functionality needs to be reformed at first and decide the appropriate time, to shift entire system from monolith to the microservice.
Strivemindz, as a leading eCommerce development company, we have experienced developers with in-depth insight into all types of industrial verticals and niches, to provide best e-commerce site. In case, you want to renovate your store through Composable Commerce solutions, contact us, to get the best reliable performance for your e-commerce store.