Technical Trends of Healthcare industry in 2020: All Set for Digital Transformation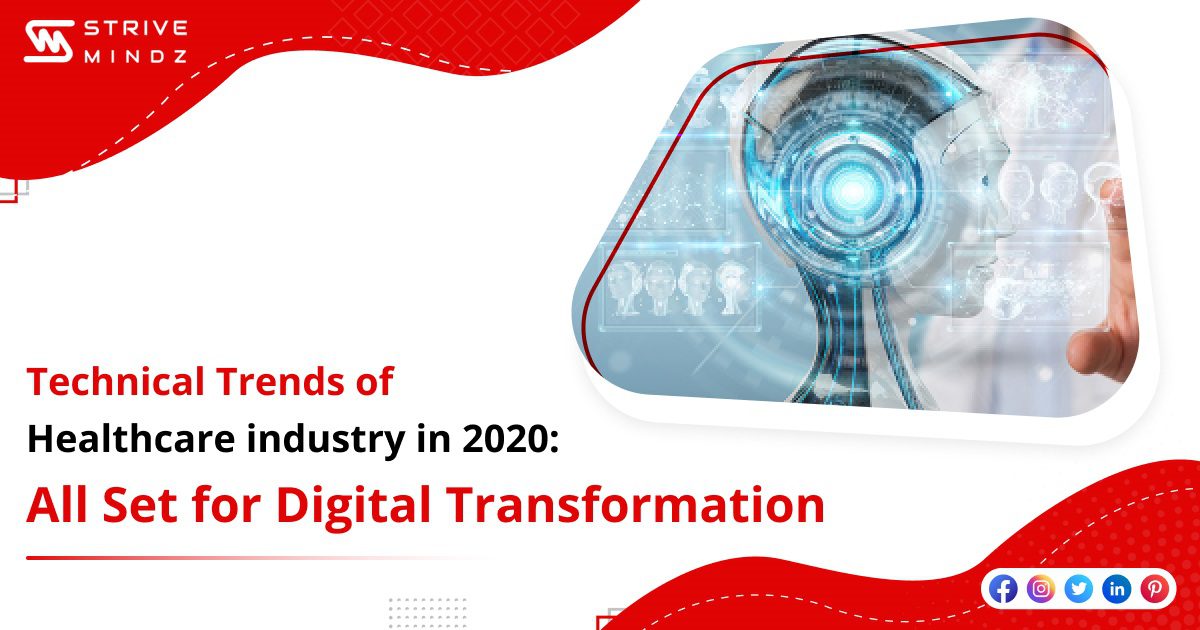 When it comes to acquiring latest technology, healthcare industry was little behind than any other industries. Nevertheless, it holds a good chance for significant changes over the next few years, as many organizations are turning into more digitally mature and applying technologies to their functional sites.
We trust that being familiar with innovative healthcare technologies puts tech leaders in a win win situation that when they are strategizing the future growth.
The industry is seeking for new paths to treat patients virtually, predict and prevent diseases, maximizes hospitals' will, as well as to overcome with security shortage issues.

Essentially, the industry is moving for reducing the cost of services. This can be targeted by keeping personalized medicine into action, which improves patient care.
Here, we have get all technology trends in Healthcare that will build the industry in 2020 and beyond.
1. Telemedicine
In 2020, covering telemedicine will be covered by major insurers as it becomes widely adopted. At the same time, more doctors are going to appreciate this trend.
Telemedicine incorporate tech-driven healthcare solutions. It had the immersive power that enabled majority of people in remote areas to get medical aid they couldn't otherwise access.
Current healthcare trends in telemedicine
• Improved healthcare apps
Remote communication is frequent and so telemedicine aims to improve the quality of interactions between patients and healthcare service providers. Therefore, we can surely expect that the apps will become more creative and smooth-to-use.
• Healthcare will become less systematized.
More and more professionals are sacrificing large hospitals in favor of smaller practices in decentralized communities. It's been assumed that the younger generation will keep the ball of decentralization rolling.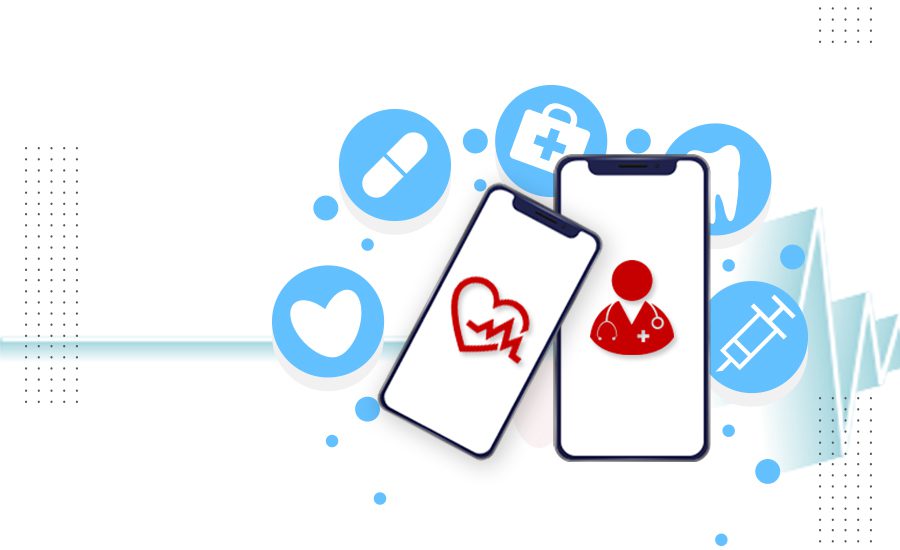 2. The Internet of Medical Things (IoMT)
According to a current report, the wearable medical device market is estimated to reach more than $27 million by 2023.
The merging of IoT and telemedicine brought about a variety of devices and mobile apps used to track disease. IoMT spans a huge range of smart devices: ECG, EKG monitors, smart beds, connected inhaler and much more.
Above all, IoMT lets doctors concentrate on prevention. Instead of getting a check-up done once a year, patients can receive health updates more frequently and easily. As a result, healthcare providers rely on tech devices to have access to real-time health monitoring.
Nowadays, giving consistent communication within the ecosystem of IoT devices is the biggest challenge among industry. The devices generate huge amounts of data, and its handling creates a problem for manufacturers. Plus, the late and unsuccessful connections are yet to be addressed.
3. The Cloud
Cloud platforms give a boost in collaboration between doctors and patients. With the data stored in the cloud, there's no need to develop an infrastructures and hire service teams.
Medical records are easy to access on mobile apps or custom platforms, an also makes the consultation process super easy. Because virtual consultations based on text and video based communication, there's a need to build it fast, secure and stable WAN connections. But that's one side of the consequences.
The other is that data security within cloud ecosystems requires standards. Unfortunately, HIPAA Privacy and Security compliance is often a stumbling stone that makes healthcare providers stain from adopting the Cloud. For most, it's not simple to secure the information within the standard formats required by the regulations.
To relief the situation, some cloud providers' starts to cater specifically to the needs of HIPAA. There are also alternatives like private cloud systems and on-premises solutions, which allow high control over data.
4. Combined Reality and its Future Trends
Digital healthcare trends such as AR/VR are the key pointers of advance technology in healthcare. The global VR/AR in the healthcare market is expected to reach $5.1 billion by 2025, as expected.
Artificial environments are proven to be helpful in decreasing pains, coping with stress and even overcoming motor deficiencies. VR provides access to activities and visual experiences that are otherwise unavailable during therapy.
Other uses of VR include planning difficult surgeries, doctors' training program and skills improvement, motivating others to exercise, and treating health well.
Augmented reality is a super influencer of healthcare providers. By integrating an additional layer of information on real-world, AR screens allow surgeons to have access to life-saving information during emergency operations. Students can use 3D models when they need to explore it quickly.
5. Current trend of Artificial Intelligence in healthcare industry
Artificial intelligence and machine learning together promises to bring a lot of value to the industry. They provide new and creative ways to operate diseases, create treatment strategies, do medical research, and increase operational efficiency during peak loads in hospitals.
As part of AI, image classification systems support doctors to conduct high-quality diagnostics over a short period of time. Today the efforts of ultrasound specialists go into image classification and their description. In the future, this will turns on automated by means of AI.
Further progress in Artificial Intelligence will lead to the huge use of augmented artificial intelligence systems, which brings new possibilities.