When we are concerned with the recovery of coronavirus, let's discuss the major impact of COVID-19 lockdown on education institutions. This pandemic is causing major interruption on students' learning; breaking internal assessments decorum. This blog discusses what can be done to mitigate these negative impacts.
The COVID-19 pandemic is first and foremost a health crisis who changes the game of every industry. Government of some countries has rightly decided to close all educational institutions. The crisis emerge the dilemma policymakers are facing between shutting schools closed (reducing contact and saving lives) or keeping them on (allowing workers to work and maintaining the economy). The extreme short-term disruption is felt by many of us across the world: home schooling is not only a big shock to parents' productivity, but also to kid's learning. Now teaching is moving online, on an untested scale. Student activities are also moving online, with a lot of trial and error for everyone. Many activities have simply been cancelled.
Impact on Schools
Going to school for learning is the greatest tool available to raise skills in a kid. While school time can raise social skills and social awareness, from an economic point of view the first point of being in school is that it maximizes a child's ability. Even a short time in school does this. But we cannot estimate how much the COVID-19 will affect learning? Not very precisely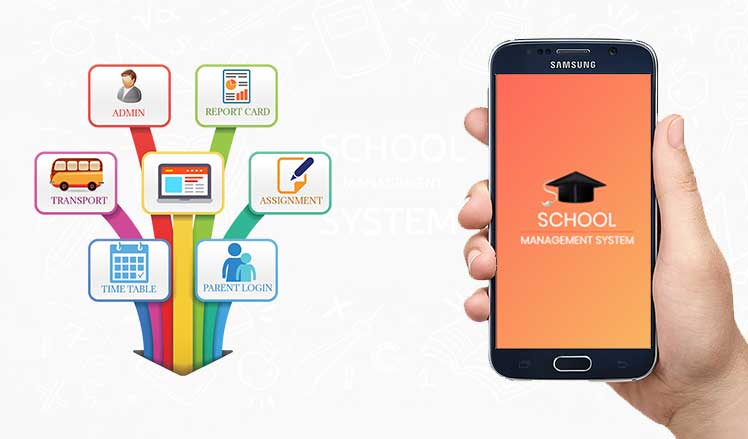 Perhaps to the disappointment of some of us is, children have not generally been sent home to play. The idea is that they keep going their education at home comfort, in the hope of not missing out too much.
The closure of educational institutions not only disturbed the teaching for students around the world but also coincides with activities of periods and exams have been postponed or cancelled for time being.
Many institutes believes that internal assessments are less important and many have been simply cancelled them. But their point is to provide the child's progress to families and teachers. The loss of this progress delays the recognition of both high potential and learning difficulties and can also have harmful long-term consequences on the child.
Importantly, the lockdown of educational institutions not only affects internal assessments. On the other side of all this it is also possible that some students' careers might benefit from the interruptions. In higher education many universities and colleges are replacing manual exams with online examination tools. This is a new platform for both teachers and students, and exams will likely have larger measurement error than usual.
The careers of this year's graduates may be severely affected by the COVID-19 pandemic. They have experienced major lack of teaching in the final part of their studies, and finally they are likely to graduate at the beginning of a major global recession.
Solutions?
The global lockdown in education institutions is going to cause major (and likely unequal) disasters in students' learning; lack in internal assessments; and the cancellation of examination for qualifications
What can be done to reduce these negative impacts? Schools need manpower to fill the loss in learning, while moving their educational system online. How these manpower will be used, and how to focus the children, is an open question. To provide the information to parents about the kid's progress, schools should consider option online portals to teach rather than skipping internal assessments.
Below are the advantages of using School Management System Software.
Environment Friendly – Since this system helps in conducting exams online hence this reduces the use of pen, paper and manual presence of student in institute. Reduce of manual presence means it reduces the chances of getting touch with any physical thing outside which can increase the chance of crises now days.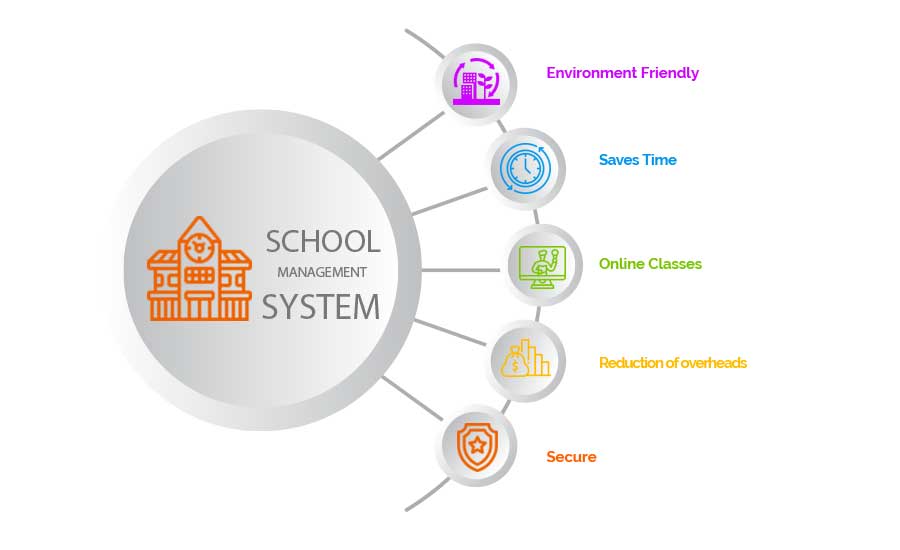 Saves Time
Analyzing process gets simpler and saves more time of teacher. Teacher submits the predefined answer key in system which once entered in the online examination system cross checks all answer sheets and displays result in no time.
Tech Forwarded
Young generation likes fun changes and they are more friendly in using mobiles , laptops and new gadgets and they take up this change of examination system positively.
Online Classes
Teachers can upload their lectures online and students can get them at their home. Teachers can mark the presence online and also can take classes online. They can trace the progress of student and share the results with them and their parents.
Reduction of overheads – This system also reduces overhead costs like printing of question papers, answer sheets, hall tickets etc.
Secure School Management Software System
Online school management Software system is more secure since it works on one to one module. No Cheating; no error in questions, hustle free classes, timely attendance. Results are also provided to individuals hence one gets to know about their performance individually.