A Guide to How Coronavirus has led to an Exponential Increase in Delivery Business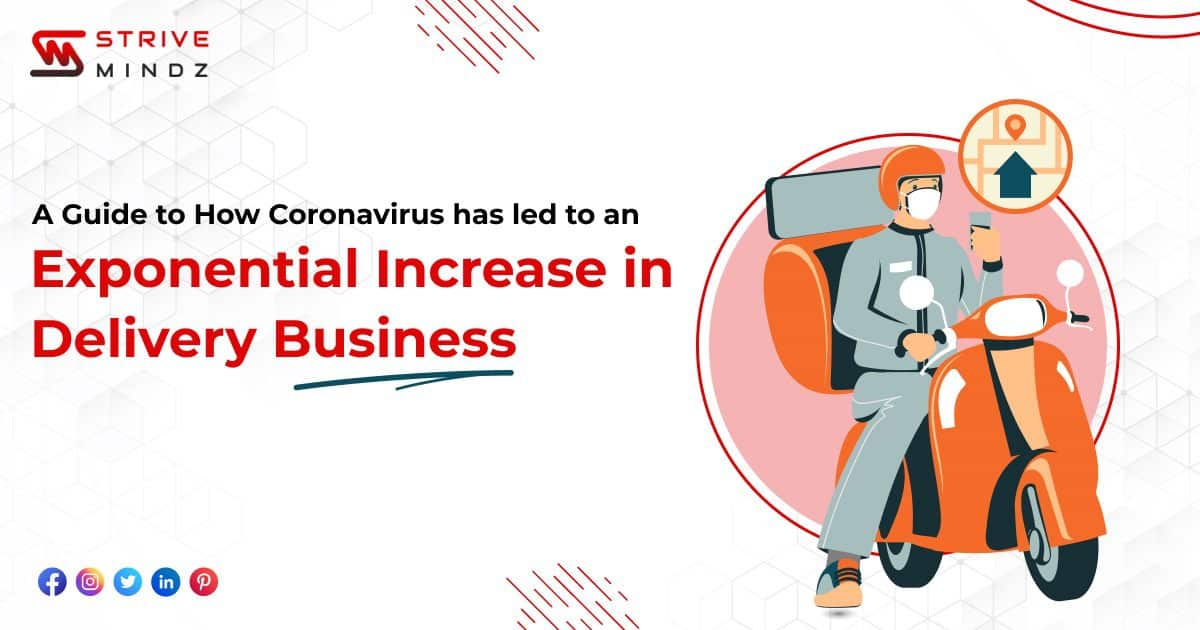 By now all of us are pretty much aware of COVID-19, which started in Wuhan, China in December 2019 and by now has affected the whole world, becoming a pandemic. It has already infected more than 22 Million people and had near about 792,000 casualties worldwide, with the U.S.A, Brazil and India being the worst-hit countries.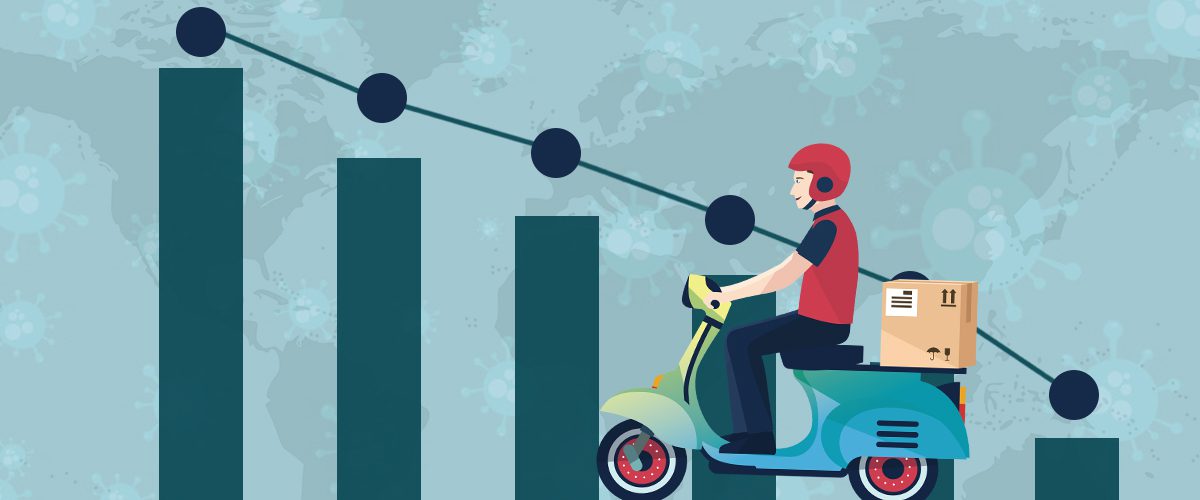 On-Demand Apps For Delivery Businesses
Coronavirus has adversely affected the global economy. All the sectors, be it airlines, hospitality, goods, trade or any other, are facing unprecedented lows. However, even this grim situation has a few unseen benefits, one of which is the growing delivery business and this has contributed to establishing a powerful market for on-demand delivery apps.
On-Demand App For Online Grocery Delivery Businesses
Online Grocery delivery is one of those businesses that has seen a massive surge in the past couple of months. All across the globe, people are now going for online groceries to fulfil their daily food supply which further has resulted in an increased demand for Grocery Delivery App Development. Moreover, the Chinese online retailer JD.com witnessed a growth of 215% year over year to a massive 15000 tons during a short period of 10 days starting from late Jan to early Feb. Even in the U.S.A., there was a sudden hike for on-demand app solutions and besides, various online grocery apps including Walmart Grocery, Instacart, Shipt, and many others witnessed a huge number of downloads.
On-Demand App For Mail And Delivery Services
The COVID-19 pandemic has also distressed mail and delivery services. Nevertheless, most of them are continuing to operate, although it has affected its delivery speed. Many delivery service providers like FedEx have announced that they are sanitizing their equipment.
However, According to the CDC, there's a very low chance of coronavirus spreading via the products and packages that are shipped over numerous days due to the poor survivability of the virus on surfaces.
On-Demand App For Food Delivery
Experts believe that restaurant companies and third-party delivery firms can boost their earnings by providing meals to hungry self-isolated consumers. Many companies such as Uber can see a surge in food delivery orders as the majority of people would opt to stay at home and avoid travel. The restaurant companies are also adapting to the Pandemic situation.
On-Demand App For Contact-less Delivery
Across the globe, many of the food delivery companies have gone along with contactless delivery methods. Companies like Postmates, DoorDash, Glovo, Just Eat, Deliveroo, Zomato, Domino, and McDonald's have introduced a zero-contact approach to their deliveries.
In contactless delivery, the delivery person will keep the food on the customer's doorstep to avoid the risk of infection and will also wait outside to ensure that the order is collected.
Amazon To Hire An Additional Staff Of 100,000 Employees In The U.S
To meet the surge in demand for online shopping due to the coronavirus outbreak, Amazon has planned on hiring workers for extra part-time and full-time positions for both delivery and warehouse.
Amazon has been facing the problem of product shortages and delivery delays amid the coronavirus outbreak. They have claimed that many of their popular brands and items were out of stock, while many of them were taking longer to deliver than usual. Not only this but the same-day or two-day delivery options available to their prime customers have also suffered a delay of several days.

The company is taking extra precautions at their various fulfilment centres by increasing the frequency of cleaning at all the sites. They have also informed their employees to sanitize and clean their vehicles and workstations at the start & end of all the shifts.
Businesses all across the globe are facing unprecedented losses due to the COVID-19 crisis. Industries are coming up with ways to sustain in the market in this grim period. The only business that is witnessing a high demand is the delivery services and as time passes by, we will see how this delivery business will leave its mark.