101 Fun Websites— Cool, Random, Time-Wasting Websites in 2023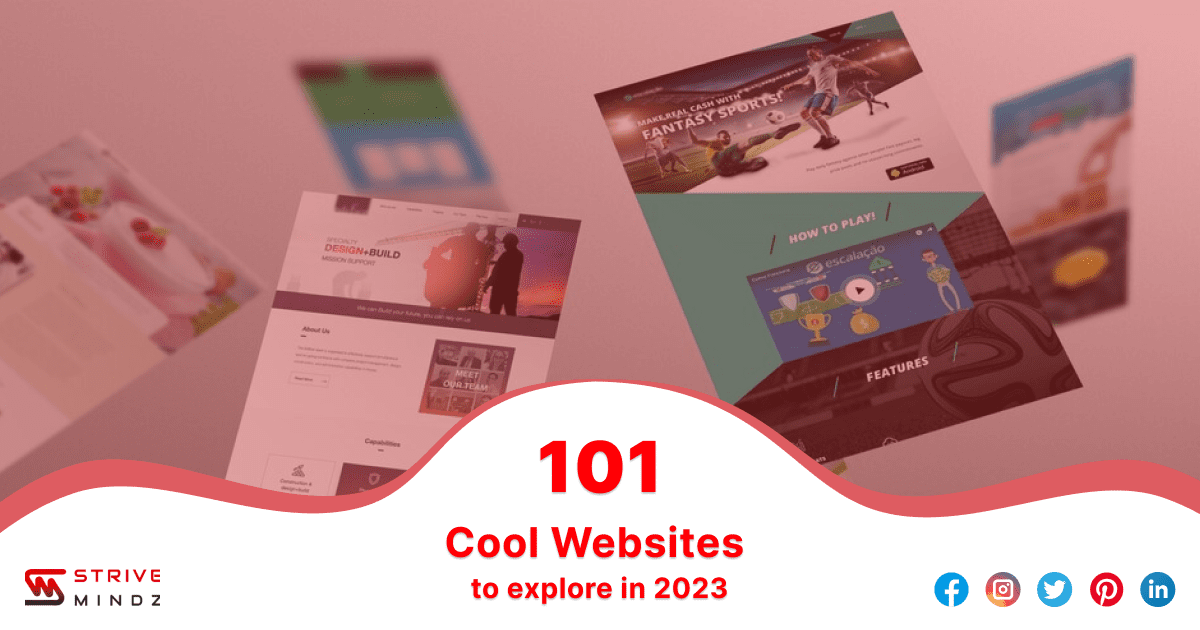 Certain amusing websites, like Instagram and Twitter, are available when you're bored, but you can only scroll for so long before the content becomes monotonous and a little boring. With these excellent, intriguing, and unexpected time-wasting websites, you can still find ways to pass the time while stuck inside. You can spend hours online having fun by visiting all of these entertaining websites.
It is impossible to resist the temptation to lose yourself on any of these fun websites to waste time on. Get bored no more with these 101 fun time-wasting websites!
Is Boredom Your Only Option?
Do you require fresh, addictive crazy websites to kill time?
You're in the right spot. It's 2022. There are plenty of websites that will keep you scrolling. We ignore apparent suspects like Netflix, Instagram, and Twitter. We recommend attractive websites that seize and cling to your interest. You can use the cool websites suggested in this post by Strivemindz to pass the time when you're bored and get your life back to being exciting and active. These entertaining websites to kill time on will seize your interest and refuse to let go. Look through these entertaining websites to kill time, and you'll never be bored again! Here is the best list of entertaining websites, which includes anything from bizarre websites to pass the time while you're bored.
Well, that's just a start and we have a way long down the line. Not able to wait, well scroll down and you have all way there with a list of endless options that can make your research not just marginally but majorly….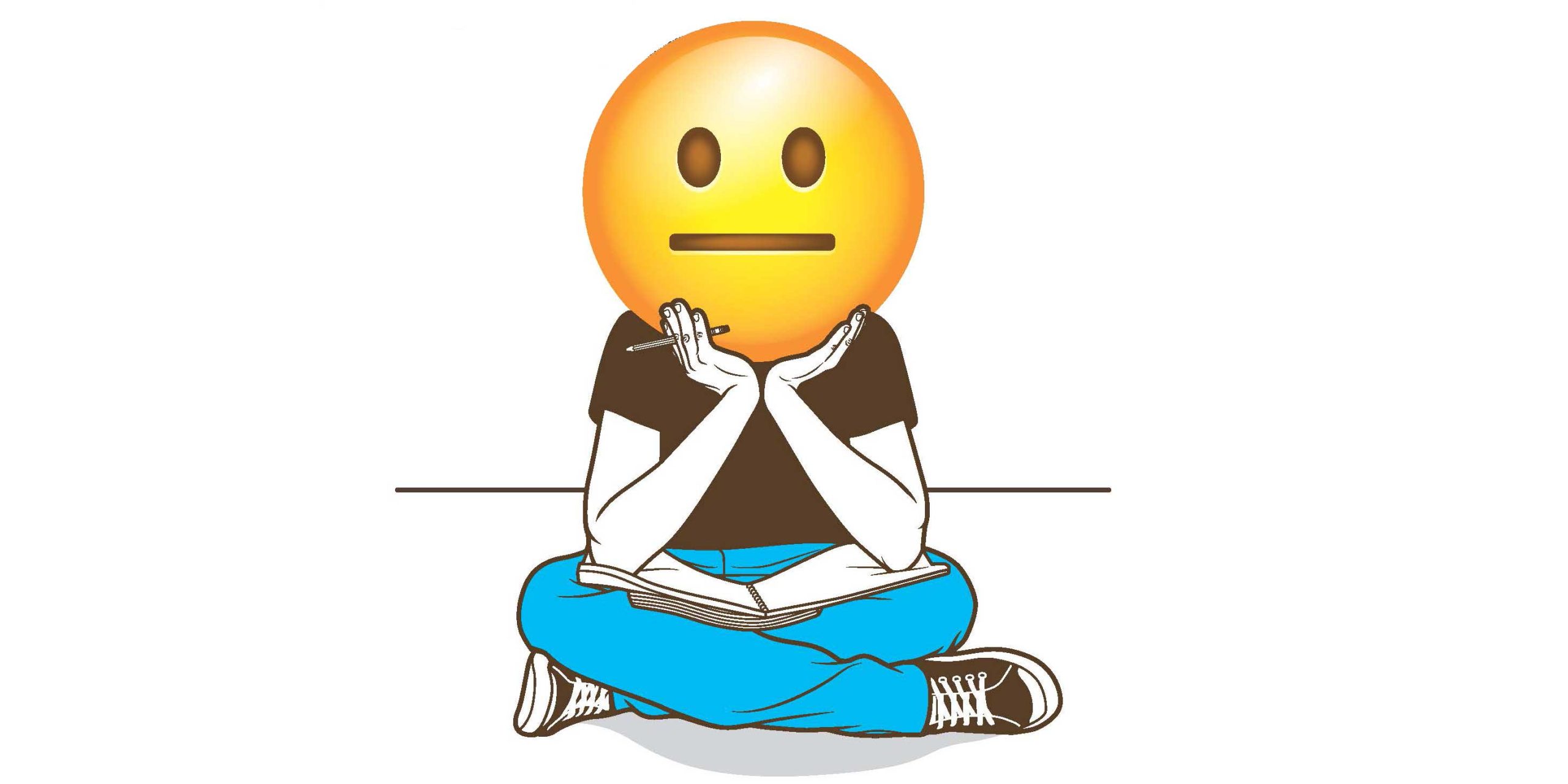 Here are some fun websites that you should check out in 2023
Here are the best time-wasting, cool, and interesting random fun websites to visit when you're bored in 2023.
Look for cows that aren't there on the screen. Look around using your mouse or your finger to find the invisible cow. You can learn where your cow is hiding by turning up your audio so you can hear the shouting. Michael Berman, a programmer, is the game's creator. The objective is to locate a cow on a white screen by moving the pointer around.
A voice can be heard screaming, "Cow, cow, cow!" Similar to the traditional "hot and cold" game, the screams increase louder as you move closer to the animal.
It resembles a vast button you may click to access any number of websites, some of which you may already know and love and others with which you might be completely unfamiliar It is a list of some of the most pointless, meticulously arranged websites In 2012, Useless Web was introduced

Australian web designer Tim Holman, who is currently employed by Qwiki in New York, United States, built the website portal The Useless Web. The only thing that distinguishes The Useless Web is a banner that reads, "Please Take Me To A Useless Website." You'll be taken to some real hidden gems by clicking on Please.
On this website, you can learn how to hack like the stereotyped hackers you see in movies and popular culture. A few keystrokes on the keyboard will turn you temporarily into a hacker. Despite being a prank, this gives the impression that your computer has been taken over. These are the tools or applications that a buddy can use to make you a lurker. A straightforward web page that the subject opens is a hacker typer.
On a single-serving website, a toilet paper roll is shown wrapping and unwrapping as the user scrolls up and down. When website visitors come back after finishing the roll, they will be unhappy to see that it has not been refilled. All you need to do is scroll down to use the toilet paper and scroll up to refill it in the rewind.

Rozendaal developed more than a hundred "single-serving" websites, including papertoilet.com, which shows an image of a toilet paper roll that unravels as a user scrolls down the page until it runs out.
Users of the website can virtually go to many locations across the world. To acquire a random Street View from anywhere on the planet, the player only needs to click the "Go" button. You can select the nations you desire from the list provided in the options panel.
This website lets users virtually go to almost any random location in the world, discover new tourist attractions, and even add them to their trip wish list! If you adore traveling, don't hesitate to check it out!
It offers social media messaging services that enable users to post and attach animated GIF images. GIPHY offers much more than simply GIFs, including Stickers, Arcade, and Clips. Here, you can input your emotion and press the "scream" button to see your words zoomed in and accompanied by a scream. You can find stuff that makes your conversations and stories more uplifting, enjoyable, and authentic on GIPHY.

In February 2013, Alex Chung and Jace Cooke launched Giphy. When the two were having breakfast and discussing the growing popularity of only visual communication, they had a concept for their company.
A website for passing the time called Staggering Beauty is appropriate for people without a history of epileptic episodes. When you shake your mouse erratically, it has a wiggly worm that moves. A mind-blowing game and trippy time waster is Staggering Beauty.
The demo, which was developed by New Yorker George Michael Brower and has audio by Jon Baken, quickly gains popularity all around the world. It initially appears to be a moving animated worm that responds to mouse movements.
The animated gif shows Oprah cheering and shouting as bees swarm into her crowd. This particular website is excellent at the squandering time. You can access the Bees Bees Bees website at beesbeesbees.com.
It is the 180002nd most visited website worldwide. It is the 70,149th most visited website in the United States.
It is a free online application that shortens your URL to one that is suspect and shady.  It will appear as though your URL points to a harmful website or computer malware. Instead of concentrating on shrinking a URL to the smallest size feasible to propagate it on a platform like Twitter, ShadyURL takes a standard web address and alters it to make it appear as evil as possible.

One primary concern with URL shorteners is that they conceal potentially hazardous websites. Some link shorteners, like Bit.ly, scan the links and alert you if they lead to harmful websites. ShadyURL avoids doing that. Instead, it takes what might be an excellent website and disguises it with a URL pointing to a malicious part of the internet.
You can get an early glance at some of the websites you like before they change their appearance (how it appears today). Once you enter a URL and select a date, this website will show various screenshots of that website from that specific time. Users of the service can view historical versions of web pages, which the archive refers to as a "three-dimensional index."
The Wayback Machine already had over 10 billion stored pages when it first went online. The Internet Archive's massive network of Linux computers houses the material. It occasionally revisits, and archives updated websites. If a website permits the Wayback Machine to "crawl" it and store the data, sites can be manually grabbed by entering their URL into the search box.
Based on the open-source Stellarium web project, it is an online planetarium that runs in your web browser. You can decide when, where, and where to see the night sky spectacle. The observer will then see the correct constellations, planets, moons, etc.
Stellarium is a planetarium that provides an interactive night sky display using open-source software.
It displays a selection of emails individuals received in response to their classified ads. Their intention is to perplex, trouble, etc., them. Funny emails will catch up with you. These emails were sent to people who place classified ads and are a collection of those emails.
On the website Don't Even Reply, a troll plays practical jokes on people who post classified ads on Craigslist. The internet was flooded with this between 2009 and 2011.

It is an Amazon affiliate and provides the highest caliber products online. It offers a wide range of goods, including those for the kitchen, gaming, apparel, nerdy, and more. There is no virus or phishing on this website.
Shut up and Take My Money is an excellent Website to buy gifts for your family without regrets.
2048 is a single-player block-sliding puzzle game that combines numbered tiles to produce a tile bearing the number "2048." The game 2048 is played on a simple Rectangular grid with sliding numbered tiles that may be moved with the four arrow keys. Every turn, a brand-new tile with a value of either 2 or 4 randomly appears in a vacant space on the board.
Italian web developer Gabriele Cirulli created the single-player sliding tile puzzle video game 2048, which was made available on GitHub.
It's not a terrible idea to browse the website's list of well-known canines an individual. You can look through the list of working dogs, devoted dogs, unusually large dogs, long-lived dogs, and much more.
Since this is a dynamic list, it's possible that it will never be completely comprehensive. You may contribute by filling up the blanks with credible references.
You are welcome to use home automation for amusement if you are a visitor to this page. Turning on your lights, adjusting the sign, and watching the results are all that is required.
More precisely, it's a website that allows you to control lighting while seeing it happen on a webcam. It has changed over time to the point that others have added cams as well, even those without the ability to operate anything.
Scenes that people produced in their group artworks served as the inspiration for this project. It is an endlessly zooming image and website that blends a variety of unique fantasy artworks into one continuous image.
In 2004, the Zoomquilt was developed. The initiative was created by Nikolaus Baumgarten and grew out of the early 2000s online collaborative art environment that surrounded the digital art collective iCE.
Through an MCQ game on a website and mobile app called Freerice, users can contribute rice to needy people. There are more than 50 categories accessible, including those for English, Geography, Humanities, Learning a Language, Math, and Science. Depending on the topic, the categories can be played at up to five different levels of difficulty. The amount of rice and the number of grains earned are used to represent a user's overall score.
Through a multiple-choice quiz game, users of the website and mobile application Freerice can give rice to families in need. The United Nations World Food Programme donates 10 grains of rice for each question the user properly answers.
It's a website where you can learn about the universe. Every day, it shows various pictures or views of the cosmos together with a succinct explanation written by an expert astronomer. Every day, the visitors can learn something new about the cosmos.
A website called Astronomy Picture of the Day (APOD) is made available by Michigan Technological University and NASA (MTU). "Each day a different image or snapshot of our universe is shown, along with a brief explanation provided by a trained astronomer," the website claims.
You may perfect your training using this entertaining website. It not only shows you a diagram of all your muscles but also instructs you on stretching and exercising.
The foundation of the MuscleWiki community is the idea that exercising should be easy. Not the directions, but the voyage itself, is challenging.
Use the Duolingo website to learn new languages and become fluent in them. Your phone can download the app for free as well. In total, Duolingo provides more than 100 courses in more than 40 languages, ranging from Navajo and Yiddish to Spanish, French, German, and Japanese. A small number of artificial languages are also included.
The American educational technology business Duolingo creates language-learning apps and offers certification in various languages.
Internet Live Stats, a component of the Real-Time Statistics Project, aims to make statistics available to a larger global audience in a dynamic and time-related format. See how many emails, Google queries, YouTube videos, Tumblr posts, and Instagram photographs there were in one second.
The Real-Time Statistics Project includes Internet Live Stats (Worldometers and 7 Billion World). They are a multinational group of programmers, researchers, and analysts whose mission is to make statistics accessible to a large global audience in a dynamic and timely manner.
Hubski is a website community where members may follow one another and exchange stories. Filtering options based on tags, people, and domains. Including magnet linkages.
Mark Katakowski created the social networking and conversation platform Hubski. A month after starting the website, Steve Clausnitzer, another Ann Arbor native, joined Katakowski. Hubski was created as a Reddit substitute.
It's an app for utilizing sand to create and share images. At the end of your screen, you may observe and even hear the sand forming into attractive layers of sand.
A website called Thisissand was developed in 2008. It was an art students' school project, and much to their surprise, it attracted lots of visitors for many years. One of the original creators of Thisisland is still in charge of the app, which was established in 2012.
A fun, educational, and interactive map quiz called Lizard Point teaches users about their surroundings. By taking many quizzes with maps, you can learn about states, nations, geographical features, cities, and more.
Lizard Point Quizzes are entertaining, no-cost, interactive map tests that can teach you more about the environment. Numerous quizzes using maps to teach you about various topics, including cities, states, countries, and other things.

By simply rotating the globe, it enables users to listen to thousands of live radio stations located all around the world. The radio stations broadcasting from a town or city can be accessed by tapping on the green dot representing it.
Rotating the globe on Radio Garden's website will let you listen to thousands of live radio stations from across the world. A city or town is represented by each green dot. To listen to the radio stations playing programming from that location, tap on it.
This website provides two premium apps in addition to lectures, activities, and tools that are all free. It contains calculators, ear trainers, exercises, and immediate and basic instruction in music theory.
MusicTheory.net, one of the first and most user-friendly music instruction websites, has instructed millions of people, from amateurs to experts. One of the greatest ways to study music theory, it almost reads like a textbook.
A fun website to find fantastic music is a collaborative one. The music will begin playing as soon as you select the desired country and mood and decide to listen to the radio.
A team of curators at Radiooooo spends hours each day reading through hundreds of submissions from nearly 30,000 contributors throughout the world. The curators check the audio files for quality and determine whether a song adheres to the Radiooooo aesthetic, which can be elusive to pin down.
This amusing website determines how early you should go to bed and how early you should rise to obtain proper rest. You can easily tell the sleep calculator when you want to wake up, and it will display a range of times to fall asleep as well as how many sleep cycles you will complete.
This tool, formerly known as the Sleepytime Calculator, aids in selecting the ideal time for going to bed and waking up. One of the following times would be ideal for you to try to fall asleep: Please remember that you should be sleeping during these hours.
You may find out the strength of your password on the cool and entertaining PaP website. Entering your password is all that is necessary to make this machine functional.
Tim Holman and Tobias van Schneider's side project, The PaP Machine, is a study in minimalist design.
Code Academy is an online learning platform that focuses on teaching programming. Users have access to 180 interactive basic courses at Codecademy for free, but Pro gives them access to 1,800 courses with helpful features like step-by-step instructions, peer support, and real-world projects.
In August 2011, Zach Sims and Ryan Bubinski established Codecademy. Additionally, the site offers classes for studying Git and the command line.
This website broadcasts directly from the Kitten Rescue Sanctuary in Los Angeles through a camera. They have lovely kittens playing and cuddling with each other.
This live kitten cam looks over the nursery, where kittens may be seen playing and cuddling during the day and receiving the additional care they require in the evenings from the Sanctuary for Kittens with Special Needs.
This website will consider your tastes and provide you with all the book suggestions you could possibly want. To create your free book lists, you must register.
Enter a book you enjoy, and the website will analyse its enormous database of actual readers' top picks to offer book ideas and advice on what to read next.
MyFridgeFood, a recipe-based search engine, offers two ways to access the website: Quick Kitchen and Detailed Kitchen. Simply choose the ingredients you already have, and the website will locate recipes that use those ingredients.
MyFridgeFood is a wonderful online community where members post and share recipes using ingredients they already have on hand.
This website was created with educational objectives in mind. Here, you can quickly and easily access the OnRead collection, which includes free ebooks.
An online reading resource called OnRead helps you concentrate on your flawless reading and writing!
This entertaining website features an endless loop of dogs sprinting from left to right, all set to an excellent soundtrack. The music is soothing, and the animation is lovable.
One of the useless pages is OMFGDOGS. A fantastic soundtrack is playing in the background as dogs run in a never-ending loop from left to right.
This website, often known as Silk, enables users to create vibrant digital images on a background. It can be used for a number of purposes, such as stress reduction and relaxation.
Music and sound were created by Mat Jarvis, and Yuri Vishnevsky created silk. Silk received art that is shared under a Creative Commons license.

You can catch up on numerous conspiracy theories pertaining to details of murder plots and covert government initiatives. Since this is a dynamic list, it's possible that it will never be completely comprehensive. You may contribute by filling up the blanks with credible references.
As with every idea, the truth of a conspiracy theory depends on the evidence supporting it. However, because many of them are complex and unlikely, they are frequently dismissed out of hand.
Eyebleach, a well-known website, can assist in calming and relaxing your mind after an unexpected visual input. Any category that interests you can be selected.
The remedy for the unanticipated horrors and reality of the internet and the world they live is eye bleach. They created this website to aid in mind relaxation and calmness due to the frequent unexpected visual stimuli that cause toes to curl and cheeks to clench.
It's ideal for someone who likes to play video games. This game incorporates simulation components, head-related strategies, adventures, and more.
Bill Heinemann, Don Rawitsch, and Paul Dillenberger created the classic and incredibly well-liked computer game The Oregon Trail in 1971.
You can play this online Pokemon battle simulator with one of the pre-made teams or one you make yourself. It's one of the best ways to relive happy childhood memories.
Pokémon Showdown is a game that simulates Pokémon battles. Build your own squad or play on one that is generated at random.
Users can create quizzes on various topics using mobile devices or the web on Sporcle's trivia site. On Sporcle, there are some games where you have to name every item in a category.
Matt Ramme, the website's creator, was frustrated that there was no website out there that met his demands when he wanted to learn trivia. As a result, he created the Sporcle website.
Kids may play games, travel, interact safely, and participate in competitions in this virtual environment. Children can design a "Poptropican" character that can visit different gaming islands and do other things.
Children between the ages of 6 and 15 can play the online role-playing game Poptropica, created in 2007 by Pearson Education's Family Education Network.
An online multiplayer capture-the-flag video game is available for free. It's a great game for killing boredom. After joining a team, players spawn on opposite sides of a map. A maximum of eight players can participate in a game, four on each team.
Nick Riggs created and originally built the online multiplayer capture the flag game called TagPro. In February 2013, after Riggs started working with the Node.js software platform, the first version was made available.
Cookie Clicker is a clicker game that is primarily funded by advertisements and lets players click on a huge cookie to start baking millions of cookies. On the very left side of the screen, the player clicks on a big cookie to get one biscuit.
Julien "Orteil" Thiennot, a French programmer, developed the incremental game Cookie Clicker in 2013. The user first clicks on a big cookie that appears on the screen, earning one cookie for each click.
You may use Habitica, a free habit, and productivity tool, to help you achieve your health and happiness goals by encouraging you to treat real life like a game. Habitica is an online application for self-improvement that helps users structure their behaviour by utilising game dynamics.
Online task management tool Habitica, formerly known as HabitRPG, is operated by HabitRPG, Inc. Tasks are arranged in the application using a role-playing game's structure. Habitica is a project that is open source.
The player must run faster in this straightforward game about sprinting on a 100-meter track while using the keyboard to play. Players take on the role of "Qwop," an Olympian who is competing in the 100-meter race.
Online fans of Foddy have created comics, speedrun videos, parodies, and strange Japanese homages in which the male is replaced by a 3D schoolgirl on the moon.
Sarcasm, romance, language, and math all feature in this webcomic. The term in the title has no phonetic pronunciation.
Webcomic xkcd, often known as XKCD, was started in 2005 by American writer Randall Munroe. A webcomic of romance, sarcasm, arithmetic, and language is how the comic is referred to in its tagline.
It comes with various game settings that customers can select to begin playing. Play on your computer or smartphone.
Unique and addictive games for your coffee break are available at Flash by Night. Enjoy the variety of games and entertainment.
This website combines lofi and other background music with police scanner audio to create a similar experience.
The website contains music from all over the world.
Police scanner audio, mixes, lofi, and other background music are all combined in You Are Listening To to create a singular experience.

Users of the music app Incredibox can use a merry band of beatboxers to make their own music. They can select musical genres from the eight unique environments that are accessible.
With the aid of a fun group of beatboxers, you may make your own song using the music software Incredibox. Select one of the 8 breathtaking settings that best suits your musical taste, then start mixing before recording and sharing it.
The website A Soft Murmur offers users the ability to relax, concentrate, and produce distracting noises from their surroundings. Depending on the sound style, the noise can either be soothing or annoying.
A Soft Murmur is a background noise generator that you may use online to unwind, concentrate, and block out distracting noises.
By utilizing HD/48kHz 3D audio and an algorithmic randomizer, the most popular rain experience on the Internet, rainy mood, aids people in their ability to study, sleep, and unwind. Millions of users use Rainy Mood to unwind, sleep, and study.
The most widely used rain experience on the internet is Rainy Mood. Join the millions of users that use Rainy Mood to aid with relaxation, sleep, and learning.
The players' ability to use buttons to change colors and make the board appear in a single color to win makes it the best passing time game. The game gives you thirty moves to change the board into a single colour.
Drench is a game that falls under Flash by Night, where you have to play a board game using matching colours.
It enables you to share your drawings with the world and teaches you how to doodle. It only offers you twenty seconds to draw a rough draught of something.
Google created the online game Quick Draw, which asks participants to draw an image of a concept or item and then utilises artificial intelligence based on neural networks to predict what the drawings represent.
Users can download primary, display, script, fancy, and other fonts to give their project a distinctive style. Collection of typefaces that are available for downloading without charge.
One of the most well-known websites for free fonts is DaFont. You have a wide range of options because DaFont has so many fonts available. The fact that fonts are grouped by themes is one of DaFont's strengths.
You can play entertaining games and relive your youth here. The home page, which features a low-resolution black galaxy with stars scattered around it and flat cartoon planets adhered around the "Space Jam" logo like stickers, is not a throwback.
The 1996 "Space Jam" website is significant in the same way that old maps are significant: not necessarily as tools for modern navigation, but rather for revealing the boundaries around which people's lives used to be oriented and for inspiring us to recall or imagine a world with different arrangements.
To save money on your travel, rent, food, and other expenses, utilize its website or mobile app to find the greatest promo codes, coupons, and cashback offers. In order to compile coupon offers and make them accessible to customers, RetailMeNot was founded.
A number of discount websites are maintained by RetailMeNot, Inc. (previously Whaleshark Media), an American multinational corporation with its headquarters in Austin. Cotter Cunningham created the business.
It is a tool for making entertainment recommendations for movies, video games, music, and literature. It contains components from a social networking website as well. Discovering new TV shows, books, music, games, podcasts, and more is fun here.
A movie, TV program, song, video game, and book recommendation engine is called TasteDive. It also has features found on social media platforms.
Mint is a well-known, free personal finance app that provides several simple financial planning and financial tool options. It mostly appeals to decision-makers in industry and politics.
One of the major business news journals in India is called Mint, and since 76% of its readers don't read any other business publications, Mint serves as a crucial outreach tool for the upper class. In terms of viewership among business papers, Mint is without a doubt in second place.
It's a tech blog to help readers identify quick fixes for common problems. The best desktop and mobile applications and services are reviewed.
The main goal of AddictiveTips is to aid users in locating cost-free and straightforward fixes for common issues.
It is a digital representation of the areas around us found on Google Maps, complete with countless panoramic pictures. Interactive panoramas of stitched virtual reality images are displayed by Google Street View. The majority of photography is done in cars, but some is also done on foot, a tricycle, a camel, a boat, a snowmobile, and with underwater equipment.
A feature of Google Maps and Google Earth, Google Street View offers interactive panoramas from locations along several streets across the globe. It was introduced in 2007 in a number of American cities, and since then, it has spread to urban and rural places all over the world. Google Maps displays streets with Street View imagery as blue lines.
A website that specializes in DIY projects made by users and posted by them. People who enjoy making things belong in this community.
Currently owned by Autodesk, Instructables is a website that focuses on user-created and uploaded do-it-yourself projects.
A fact-checking website called Snopes, formerly known as the Urban Legends Resource Pages, is well-known as a "well-regarded reference for sorting out myths and rumors" online. Additionally, the website has been used as a source for supporting and refuting urban legends and other similar stories in American popular culture.
A website that verifies information is called Snopes, formerly known as the Urban Legends Reference Pages.
It enables users to combine their favorite hip-hop and pop/rock songs. This web-based application is expanding more quickly. You just have to drag a song to the specified area to play.
Visitors can mix their favourite hip-hop and pop/rock songs from the 2000s with the Magic iPod. It indicates which tracks from the pop/rock side can be used with a song you select from the hip-hop side, most likely based on the songs' coincident time signatures.
Satirical news pieces about local, national, and international events are published on this website. It provides all of the most recent articles, news, videos, images, and more to visitors.
The Onion is an American newspaper and internet media outlet that provides satirical pieces on global, societal, and local news.
The best of the Internet may be curated and shared by users of Mix. It gains knowledge of your favorite web browsing and searches terms to better understand your interests.
The people behind StumbleUpon also make and provide Mix. Mix is a member of the Expa family, just like StumbleUpon. To create and launch new businesses, Expa collaborates with successful founders.
A site on computer programs and life hacks, Lifehacker has a tonne of articles and YouTube videos that explain the techniques. The blog postings span a variety of subjects, such as general life advice and suggestions, as well as software for Microsoft Windows, Mac, Linux, iOS, and Android.
On January 31, 2005, Lifehacker, a weblog about software and life hacks, became live. G/O Media currently owns the website, which was first founded by Gawker Media.
For fans of Harry Potter and the other members of the Hogwarts gang, this website is ideal. It's a pleasant website where users can get the best possible online experience.
The company behind digital publishing, e-commerce, entertainment, and journalism is called Wizarding World Digital. It includes articles, news, features, and fresh work by J. K. Rowling about the Wizarding World that hasn't yet been published.
It is a multinational non-profit organization that conducts unrivaled ocean research to help scientists gather data that was previously unachievable. The world can join in their initiatives while staying informed of the evolving science thanks to open sourcing & inclusion at every level and in real-time.
In order to assist scientists in gathering previously unachievable data in the ocean, OCEARCH, a global non-profit organization, is performing a ground-breaking study on our ocean's giants.
It enables users to view free, entertaining videos for children online featuring well-known LEGO characters. You may get a peek at new playsets and watch designer videos, episodes, mini-movies, and trailers.
Enjoyable videos featuring your favourite LEGO® characters can be found online. from amusing and cool videos to designer videos, episodes, and trailers!

It's great to pass the time on an enjoyable website. Every time you move your pointer across the screen, a simulation of the gravitational pull occurs, allowing users to create tiny gravity centers with a single click.
This is a great method to understand how gravity operates. This website is incredibly great since it allows you to design centre points around which certain things would rotate, providing a real-world illustration of gravity.
The finest place to use the Internet is there. Tim Urban frequently contributes lengthy and fantastic posts, and his writing is usually insightful, engrossing, and well-crafted.
Tim Urban and Andrew Finn developed the website Wait But Why, which Urban also wrote and illustrated. The website features a lengthy blog that covers a variety of topics.
The webcomic and humor website for The Oatmeal includes tests, unique comics, and sporadic articles. It is entirely made up of images and contains information that may be read repeatedly.
Cartoonist Matthew Inman launched the webcomic and humour website The Oatmeal in 2009. Inman often updates his website with new original comics, tests, and articles.
Supercook is the ideal place to find recipes that make the most of the ingredients you already have so that nothing goes to waste, making it one of the best ways to reduce food waste in households. On this website, you can easily and enjoyably prevent food waste.
Supercook looks through dozens of the most well-liked food-related websites to find recipes that suit your dietary needs and ingredient choices. Choose from a dynamic list of ingredients or insert your own, and then watch as recipes instantly update. Filter results based on dietary restrictions and preferred cuisines.
Finding real estate on our website in regions you would enjoy living in is enjoyable. It can reveal locations where you would never dwell but which seem to exist in a dream world.
Rich Barton and Lloyd Frink, former Microsoft executives and the founders of Microsoft spin-off Expedia, Spencer Rascoff, a co-founder of Hotwire.com, David Beitel, Zillow's current chief technology officer, and Kristin Acker, senior vice president of experience design, founded the American tech real-estate marketplace company Zillow Group, Inc., or simply Zillow, in 2006.
This website is well-known for watching a live stream of animals being adopted out of US animal shelters. A complete gallery of the top animal cams available online? With this, you can see where they are heading.
Particularly when it comes to animal cams, they like to think of ourselves as expert curators of cute at Crittr.
Fans of DIY projects or home decor should visit this website. This website is quite engaging and offers a variety of great written and visual materials.
A lifestyle blog and publishing company specialising in interior design and furnishings is called Apartment Therapy. Maxwell Ryan serves as the website's current CEO. It was created in 2004.
Visitors like skimming through a collection of the most popular photographs on it. You may also share it with your friends if they enjoy the funniest internet content.
Alan Schaaf started Imgur in 2009, an American website for sharing and publishing images with a focus on social gossip.
This website provides news and information on astronomical trends with user-friendly writing. There is always something for everyone.
Owner of the space and astronomy news website Space.com is Future plc, an English company with its headquarters in Bath City.
This website focuses on how things function, and in this context, functions are everything. Additionally, it offers a variety of excellent podcasts that branch off the main website.
Marshall Brain, a professor and author, developed the American commercial infotainment website HowStuffWorks to give its target audience an understanding of how many things function.
This page might be bookmarked by someone who is drawn to writing fiction. This blog post features everything every day.
Editors Nicole Cliffe and Daniel M. Lavery and publisher Nicholas Pavich launched the American anthology, humour, and feminist writing website The Toast.
As we all already know, BuzzFeed is a great place to pass the time. For further information, browse the comments section of each story, where you'll find some odd things said by readers.
An American online media, news, and entertainment company with a concentration on digital media is called BuzzFeed, Inc.
Similar to The Onion, Cracked is the greatest site to read about something you've been thinking about but are reluctant to speak out loud. The site contains a lot of articles that can help you overcome your boredom.
Cracked is an article-based website where you can find interesting articles and videos everyday.
Mental Floss is a highly addictive online magazine with articles on a variety of subjects. They cover topics that don't receive a lot of airtime and are well-written and researched.
They make their readers feel wiser by covering topics such as history, science, pop culture, language, music, true crime, and entertainment on Mental Floss.

For individuals who want to slap someone but are unable to, this place is excellent. The user hits a man holding an eel fish when he slides his mouse to the left.
Its a website featuring a gif where a person gets slapped by an eel.
On this website, you may view real-time flight tracking information for commercial airplanes on a map. When you select a flight from the map, the pertinent details will be shown on the screen.
A worldwide flight tracking programme called Flightradar24 gives you up-to-the-minute details on tens of thousands of aircraft. Real-time tracking of 180,000+ flights, operated by 1,200+ airlines, and departing or arriving at 4,000+ airports worldwide is provided by Flightradar24.
It's a relaxing way to unwind while having fun painting vibrant cosmos in any hue you like. You can check out articles and apps that can help you overcome boredom on this website.
Jonas Wagner, the creator of this website shares some of his experiments, articles, and small programmes on this website in the hopes that you'll find them interesting.
Social media users' timelines, notably those on Twitter, began to fill with green, yellow, and black squares at the beginning of 2022. Everyone appeared to be playing the Wordle game, which gives you six opportunities to guess the five-letter word of the day. Since everyone uses the same word, it's a wonderful way to meet individuals from all over the world. Additionally, you can only play it once each day, which heightens interest in what is to come.
Josh Wardle, a Welsh software programmer, conceived and developed the online word game Wordle, which The New York Times Company has owned and published since 2022.
Shortly after Wordle became popular among music fans and experts alike, Heardle came into being. You have six chances to identify the music after hearing a little excerpt of it.
You'll hear the first two seconds of a well-known song in the music game Heardle. The next choice is to guess the artist and title or end the round.
This entertaining game puts your geographic knowledge to the test by asking you to identify a randomly selected location on the globe. Players gain knowledge of regional specifics including writing systems & types, and flora through the game, which has been regarded as a geographical educational tool.
Players in the geographic browser game GeoGuessr make predictions about locations based on street view photos. The game, which debuted in May 2013, currently offers a variety of single-player and multiplayer gaming types.
There are trending memes, viral memes, and perhaps ones you've never seen before. It's an entertaining deep dive that, at the very least, will give you a few amusing memes to post on social media.
The website and television show Know Your Meme uses wiki software to catalogue different Internet memes and other online phenomena, including viral videos, picture macros, catchphrases, Internet celebrities, and more.
One of the oldest podcasts is this one. This American Life, a program produced by WBEZ Chicago, features stories that are always interesting and frequently make you cry.
A weekly public radio program called This American Life is heard by 2.2 million listeners on more than 500 stations. The weekly podcast is downloaded by another 2.5 million individuals.
It features amusing articles and has a strong focus on postings of the art, design, and illustration variety. You may want to use this website or others like Bored Panda if you're seeking a place to share your artwork because anyone can publish anything on these platforms.
A Lithuanian website called Bored Panda posts articles on "lightweight and inoffensive topics." Tomas Baniauskas, a Vilnius University student studying business administration at the time, started it in 2009.
Try this when you want to watch something but aren't sure what to choose. It displays a single movie, typically an instructional one, so you can learn a lesson from each segment. You don't choose what you view, but you can skip videos if they don't appeal to you.
At Unplug the TV, they continuously search for the greatest offers to support cord-cutting for you. They perform the labor-intensive testing of the newest streaming services, sharing with you the good, the terrible, and the ugly.
Similar to Spotify, but with a concentration on lesser-known musicians who make excellent music. Try out this website if you're in a musical rut.
The foundation of Forgotify is a database the trio established by searching Spotify's API for songs with no plays. After a song is finished playing, it vanishes from the website, making it strangely like an ancient, archive audio cassette that, once heard, might never play again. Playing it obliterates it.
Start with the fundamental elements: earth, fire, water, and air. To create more sophisticated materials, combine them. You'll eventually be making sophisticated objects like magnets and dinosaurs.
Little Alchemy is a straightforward but imaginative game built on the idea of combining and mixing different components. When components are mixed, new ones are produced.
Like Netflix, MUBI eases the burden of choice. Only 30 movies can be seen at once on the Internet, and one movie is added and withdrawn every day.
A production firm, distributor, and streaming platform for films all around the world, MUBI. Films by up-and-coming and seasoned directors are produced and released theatrically by MUBI and are only accessible through its platform.
This website might alter that if you're wealthy. It sells one-of-a-kind items for $5 to $500,000.
You can find cool, exceptional & unbelievable things on This Is Why I'm Broke that you never knew existed.

The user only needs to move the cursor there to get there on the screen. When the pointer is not moving, a picture of a person pointing appears.
Simply direct your computer's cursor, or pointer, to a certain location on the screen to use the website. The moment your cursor stops moving, a picture of a person pointing at it emerges. A second image of a person pointing at your pointer appears when you move your cursor.
When you enter an emotion in this field and click the "scream" button, your words will be magnified and accompanied by a scream. You can let go of the thoughts that you might normally tweet, diary, or keep bottled up in the corners of your mind.
The website is seven years old, despite being more relevant than ever right now. It was designed in 2015 by John Oliver.
Exactly Why do you Need a Fun Website That Wastes Your Time?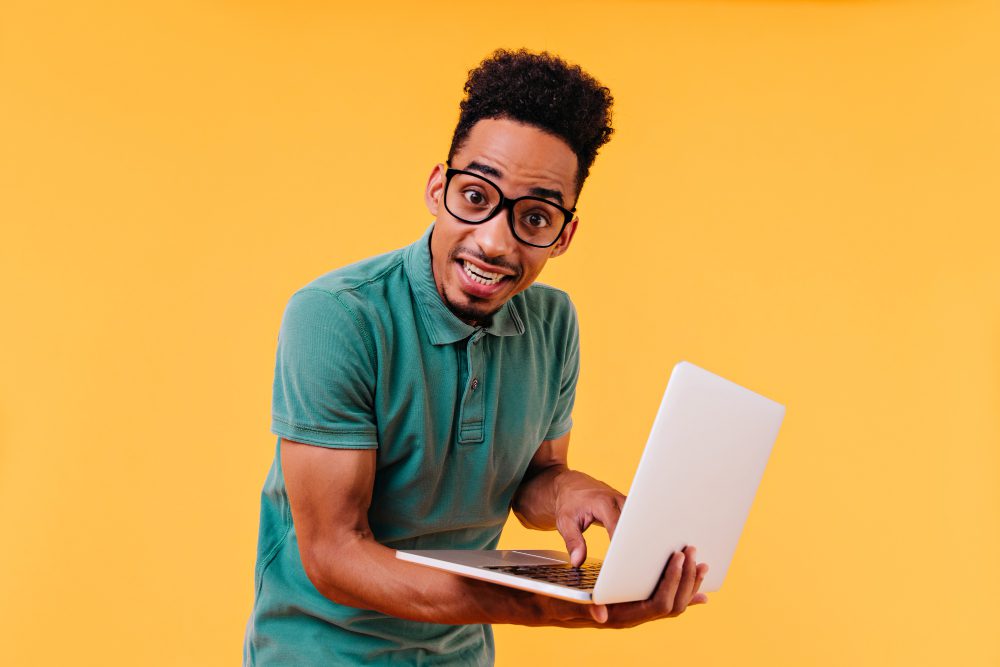 If we're bored & have nothing productive to do, we seek ways to fill the time. Fun websites come to our rescue here, especially in times of global lockdown when we were left with only work-from-home possibilities.
A good time management skill might allow you to spend twenty minutes or a half hour just exploring. My work habits & tell me that exploring is more effective for me when I'm inspired when I see something interesting that will help me grow, even if I'm in the middle of another task. To avoid getting distracted, I've allowed myself to be distracted (unless I've set aside a block of time to work on a specific task). It's not all the time, but enough to help me grow. Finding the right balance between executing and experimenting is key.
How Profitable Are Such Time-Wasting Websites in 2023?

Without a doubt! People look for breaks that will make them more productive while working constantly. In consequence of repetitive scrolling and stuff, checking social media accounts, emails, and so on will again bore them.
It's for this reason that people usually look for more entertaining and fun ways to treat themselves during work breaks. There are a lot of time-wasting websites out there that are so popular that even visitors enjoy surfing them for hours.
As a result, such fun websites would be profitable.
How Much Does It Cost To Develop Such Funny Websites in 2023?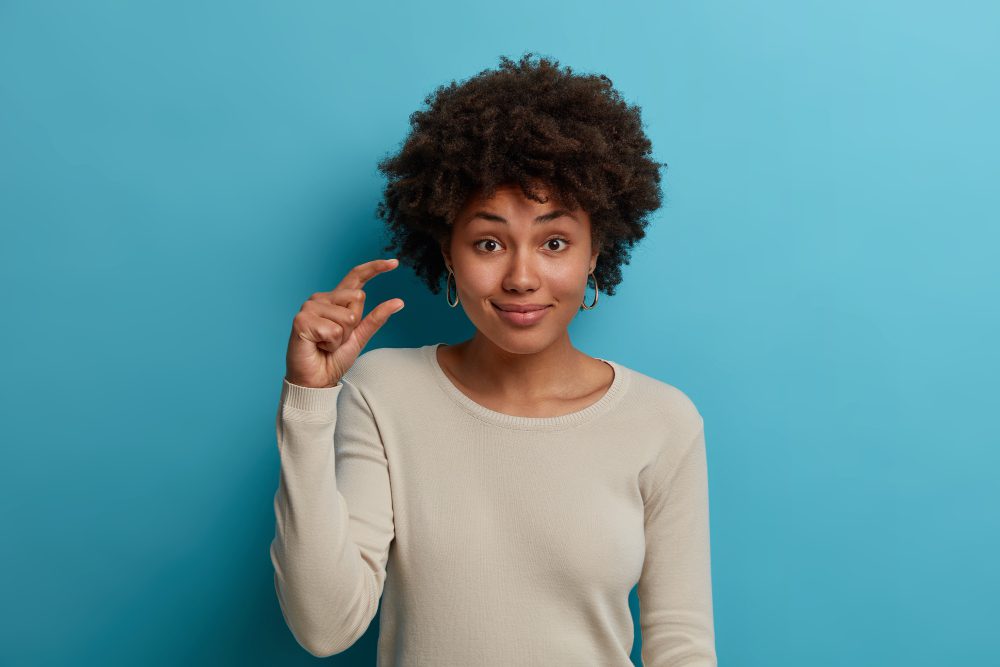 When thinking about starting a fun website, one of the first questions you might ask yourself is, "How much does a website cost?"
It's an important question, and it depends on your objectives.
It costs an average of $1000 to $10,000 to build a website for a small business. It includes the cost of purchasing your domain name and website hosting plan, as well as the cost of designing and building your website. The cost of creating your business's website will vary depending on its size, features, and complexity
Wrapping up
We sincerely hope that the information we have provided will be useful & illuminating to you. If you have any inquiries regarding creating a fun website, feel free to get in touch with Strivemindz. We have a sizable team of web designers, developers, testers, and anyone else who can be of assistance to you.
Frequently Asked Questions
What should I search for when I feel bored?
You can search for various "time-wasting websites" when you get bored. These types of websites incorporate fun ideas so that you can easily pass your time.
Why do people love "time-wasting websites"?
All the time-wasting websites incorporate huge traffic from working professionals during weekends. They mainly prefer to visit these websites to pass their time for overcoming boredom.
Fun websites are addictive or not?
Fun websites are not addictive and users only visit these websites to fight their boredom. Many users think that fun websites can be addictive but there is no medical or scientific evidence for it.
It is profitable to make fun or time pass websites?
Yes, if your fun website or application has the potential to bring traffic then it can fascinate consumers in an effective way.
How much does it cost to develop fun websites?
It only costs around $1,000 to $10,000 for making fun websites.