The ever-growing software industry has benefited multiple other businesses in growth and services. Today's generation has the advantage of ordering anything and everything to their doorstep via different mobile apps. New-age medical companies are eagerly searching for the best mobile app development companies.

With just a few swipes on your smartphone or other mobile devices, you can order any product or service that you need. This has not only helped businesses to serve a wide range of customers but has also helped them to cut down certain costs and offer their products or services at a discounted rate.
One of the sectors that have benefitted largely from the evolution of digital technology is the health industry. Health and wellness are a big concern for all age groups, and thanks to a wide range of health-related mobile applications, people can now access medical services quickly and efficiently.

From consulting with an experienced doctor to ordering your medication online – everything has been made possible by the mobile app industry.

One such app related to the health sector is 1mg. Like its other counterparts, 1mg is an online medicine delivery app that users can use to order any kind of prescribed drugs online.

This is a booming sector, and if you want to develop your medicine delivery app like 1mg, then you are at the right place. Keep reading this article to have an overview of the cost and features of developing a medicine delivery app like 1mg.
Growth of Online Medicines Delivery App (e-pharmacy ) Market
At the global level, after COVID-19 an explorational increasement has been noted among people towards downloading medical applications.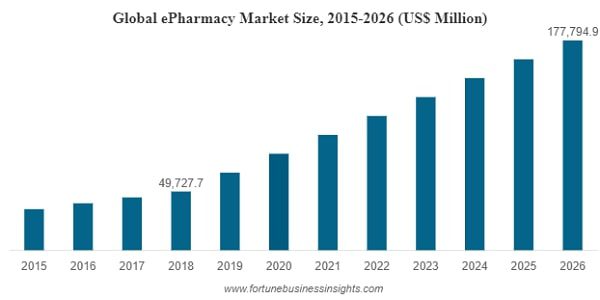 A global e-pharmacy market worth $49,727.7 million is expected to reach $177,794.9 million by 2026.
For example, 135% of medical app downloads increased in South Korea, 65% in Spain, 55% in Japan, etc.
What are medicine delivery apps, and what benefits do they offer?
Medicine delivery apps work exactly like food or grocery delivery apps. If you have a medicine delivery app installed on your smartphone, then you can search for specific medicines and place an order.
The ordered items will be delivered to your doorstep within the specified delivery date unless the delivery is delayed for some reason.
Medicine delivery apps were not as popular as food or grocery delivery apps even a few years back.

People usually preferred to purchase medicine from brick-and-mortar drug stores, from the pharmacists they were acquainted with.

However, the global pandemic caused by the COVID-19 virus brought an abrupt change in this pattern.

With strict lockdown measures imposed in most countries in the world, online pharmacies, i.e. medicine delivery apps, gained popularity among consumers. So what are the advantages of using a medicine delivery app like 1mg? These apps have offered multiple benefits to both the users and the pharmacists selling these apps.
Medicine delivery apps benefits for users/buyers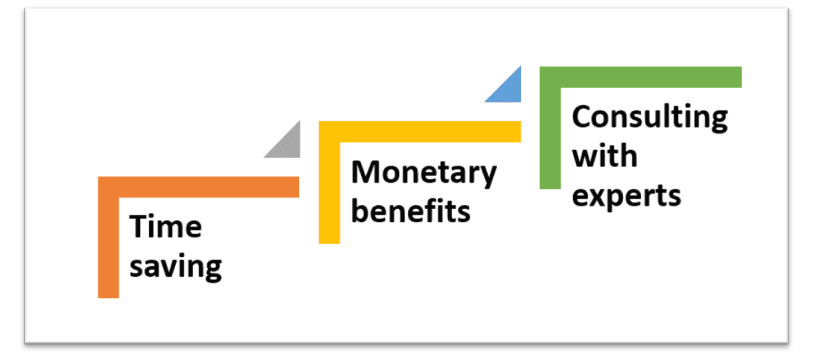 Time saving:

Purchasing your medicine from a brick-and-mortar drug store can be time-taking, as you must physically travel to these stores and make the purchase. On top of that, not all drugs are always available in every pharmacy. Thus, buyers had to check from one store to another to get all the drugs that they needed. Medicine delivery apps, on the other hand, help users save crucial time as they can purchase their required medicines through a few taps and swipes on their smartphones.

Monetary benefits:

Medicine delivery apps

frequently offer different deals, discounts, and coupons that users can use to save money on their medicine purchases.

Consulting with experts:

The medicine delivery apps also offer certain features that allow the users to chat with doctors or even have a video conference for their check-ups.
Benefits for pharmacists selling on medicine delivery apps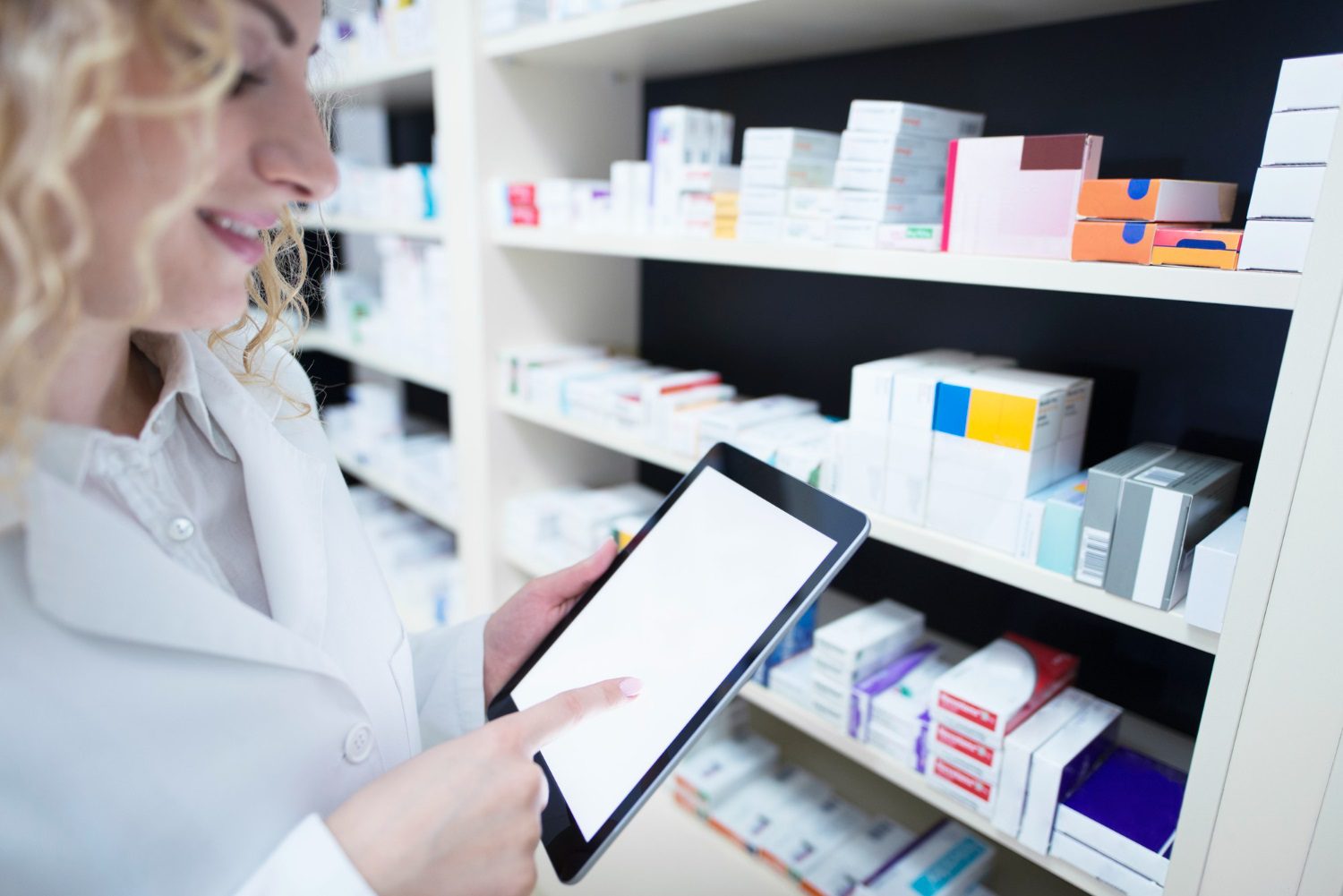 Increased customer base:

By selling medicine on the medicine delivery apps, you can reach a wide range of customers, which is simply not possible in brick-and-mortar stores.

Online inventory:

You can have access to an online inventory if you are selling on the medicine delivery apps. These inventories are updated automatically and this will not help save your time but also be helpful in managing your stocks.

Transaction history:

You can track your sales, pending orders, and orders out for delivery on the app. This will help you with keeping an updated record of how many sales you are generating every term.

Brand identity

: Through selling medicine on these apps and through running campaigns, you can build an identity for your business and turn your pharmacy into a popular brand in the medical industry.
Types of medicine delivery apps
There are three different types of medicine delivery types depending on the kind of business you have. These are –
Dedicated medicine delivery apps

Medicine delivery apps without aggregators

On-demand medicine delivery apps (with aggregators)
Dedicated medicine delivery apps
If you own a pharmacy and want to take your business online, then this is the right business model for you. The app will work as an online store for your pharmacy, where users can place an order directly with you. You will have to find a delivery partner or a means of safely delivering the orders to your users as quickly as possible.
Medicine delivery apps without aggregators
This type of medicine delivery app does not need separate servers for users and pharmacists. Pharmacists can register their businesses on these apps by following the procedure and meeting the requirements. Users can directly interact with the pharmacists and place their orders. These apps offer much more freedom and control to pharmacists as no aggregator or middleman is involved in the entire process.
On-demand medicine delivery apps (with aggregators)
The on-demand medicine delivery apps provide a business space for pharmacists, who can list abs sell their products on these apps. These apps are more complex than medicine delivery apps without aggregators and thus require more time and money for development.
On these apps, users can search for medicines, and they can check all the stores where the drug is available. Then they can place their order accordingly. The app handles everything, making the process more efficient and reliable. However, the existence of an aggregator means medicines on these apps might cost more than apps without aggregators.
Although, you can connect with any iOS app developers and Android app developers for creating relevant applications.
How to monetize your medicine delivery app?

There are multiple ways to monetize your medicine delivery app.
Commissions
Featured listing
In-app advertisements
Commissions
Most medicine delivery apps, such as 1mg use this monetization strategy for generating a stream of revenue from the app. These apps allow different pharmacists to sell their medicines on their platforms. In exchange, the pharmacists have to pay a certain percentage of their sales to the owners of these medicine delivery apps. This commission is charged on all the completed sales and must be paid to the app owners within the specified period.
Featured listing
The featured listing is a feature that allows pharmacists to highlight certain products on the home screen of the medicine delivery app. This feature acts like a digital advertisement, and if you want to enlist one or more products to be highlighted in the featured list, you have to do so by paying a certain amount to the app owners.
In-app advertisements
Like every other online app, medicine delivery apps can sell digital space within the app to promote the products and services of other businesses. In exchange for a fixed fee, businesses can advertise their brand or products or services on the medicine delivery apps. However, in order to receive money from in-app advertisements, your app typically has to be reasonably popular.
Key features to add to your medicine delivery app
For having a successful medicine delivery app, you need to integrate all the important features into your app. The features you offer must be of value to your users, and they must cater to all their needs. A medicine delivery app like 1mg typically offers different sets of features for different groups of people.
User Panel
Pharmacist's panel
Admin panel
User Panel
User registration:

In order to use your app, the customers need to have a profile on your app. Let them sign in to your application by providing the necessary information and contact details. They should also be able to register on your app using their email ID or social media accounts (such as Facebook, Instagram, and Twitter).

Edit profile:

Your users should be able to change or update their profile information whenever necessary.

Search bar:

Your users can search for the medicines they need using the search option.

Wish-list / Add to cart:

The wish list can be used by users to save the list of the products which they do not want or need to purchase right now but might need later. The add-to-cart option is another useful feature that your users can use for adding multiple products to the order list before placing the final order.

Upload prescriptions:

By using this feature, your users can scan their prescriptions and order the prescribed medicines without having to search for them separately. This feature is also necessary for ordering drugs that cannot be purchased without a valid and recent prescription.

Multiple payment options:

Allow your users to pay for their order using online payment options, such as UPI payments and net banking, or allow them to pay through cash on delivery.

Track the shipment:

This feature allows your users to keep track of their delivery and have an ETA for their shipment.

My orders:

Users can find their previously placed orders in the "My Orders" section, and they can quickly order the medicines which they purchased earlier from your app.

Consult with a doctor:

You can offer this special feature in your medicine delivery app where users can chat with doctors to discuss their health issues. You can also offer an in-app calling or video conferencing feature for this purpose.

Push notifications & SMS alerts:

Notify your users about various deals and discounts, about the availability of their wish-listed products, or about their shipment details through the push notifications and SMS alerts feature.
Pharmacist's panel
Registration:

The pharmacists need to be able to register their business on your platform to start selling. Allow them to register their pharmacies on your app by filling out the necessary information and submitting the required documents.

Profile management:

Similar to the users, pharmacists, might need to change or update certain details as well, such as their contact information, business address, or email address. The profile management feature allows them to update the necessary information whenever necessary.

Inventory management:

Pharmacists need to be able to update their inventory by adding all the products they have to offer.

Product detail management:

The details of the products must be updated properly for users to see, as these details play a crucial part for the users while they are placing the orders. Allow the pharmacists to update the necessary details of their products by using the product detail management feature.

Price/discount management:

The pharmacists need to be able to update the price of the products in their inventory as they see fit. They should also have the option to offer different deals and discounts to attract more customers.

Order management:

The order management feature helps pharmacists with completing the orders they receive. This includes returns and exchange orders as well.
Admin panel
Admin log-in:

Allow the admin to log into the app using their admin ID and password.

Dashboard:

The dashboard allows admins to manage everything on the app by putting the entire list of actions on a single screen.

User and pharmacist's database:

The database allows the admin to keep track of all the users and all the registered pharmacies on your app.

Order monitoring:

With the help of this feature, the admin can keep an eye on every order and ensure that it is delivered without incident.

Analytics:

The analytics tool is a must-have for the admin panel of your medicine delivery app, as it helps the admin to have all the reports related to the performance of your app.

Grievance redressal:

The grievance redressal feature allows the admin to see all the complaints made by the users and take necessary action to ensure better customer service. This feature can also be used to answer the queries raised by the users.

Tech stack is required to develop a medicine delivery app like 1mg
In order to add all these features to your app and to run your app smoothly and efficiently, you need to use the necessary tools and technology. The tech stack that will be used for your project will be made clearer to you if you hire a mobile application development company to create the app for the delivery of prescription medications. Here is an overview of what your tech stack might look like:
Front-end development:

Java, AngularJS, CSS, HTML5

Android development:

Kotlin

iOS development:

Swift

Back-end development:

Laravel, NodeJS, Python

In-app chats:

Batch

Payment modules:

Braintree SDK, PayPal

Database:

MongoDB, Cassandra, PostgreSQL, MySQL, Hbase

Cloud environment:

AWS, Google Cloud

GPS:

Google Maps SDK (Android), MapKit (iOS)

Push notifications:

Google Cloud Messaging (Android), Apple Push (iOS), Twilio, Amazon SNS

Business tools:

Google Suite, Zendesk

Analytics:

BigData, Hadoop, IBM, Apache Flink, Cisco
To create an app similar to 1mg, a team is needed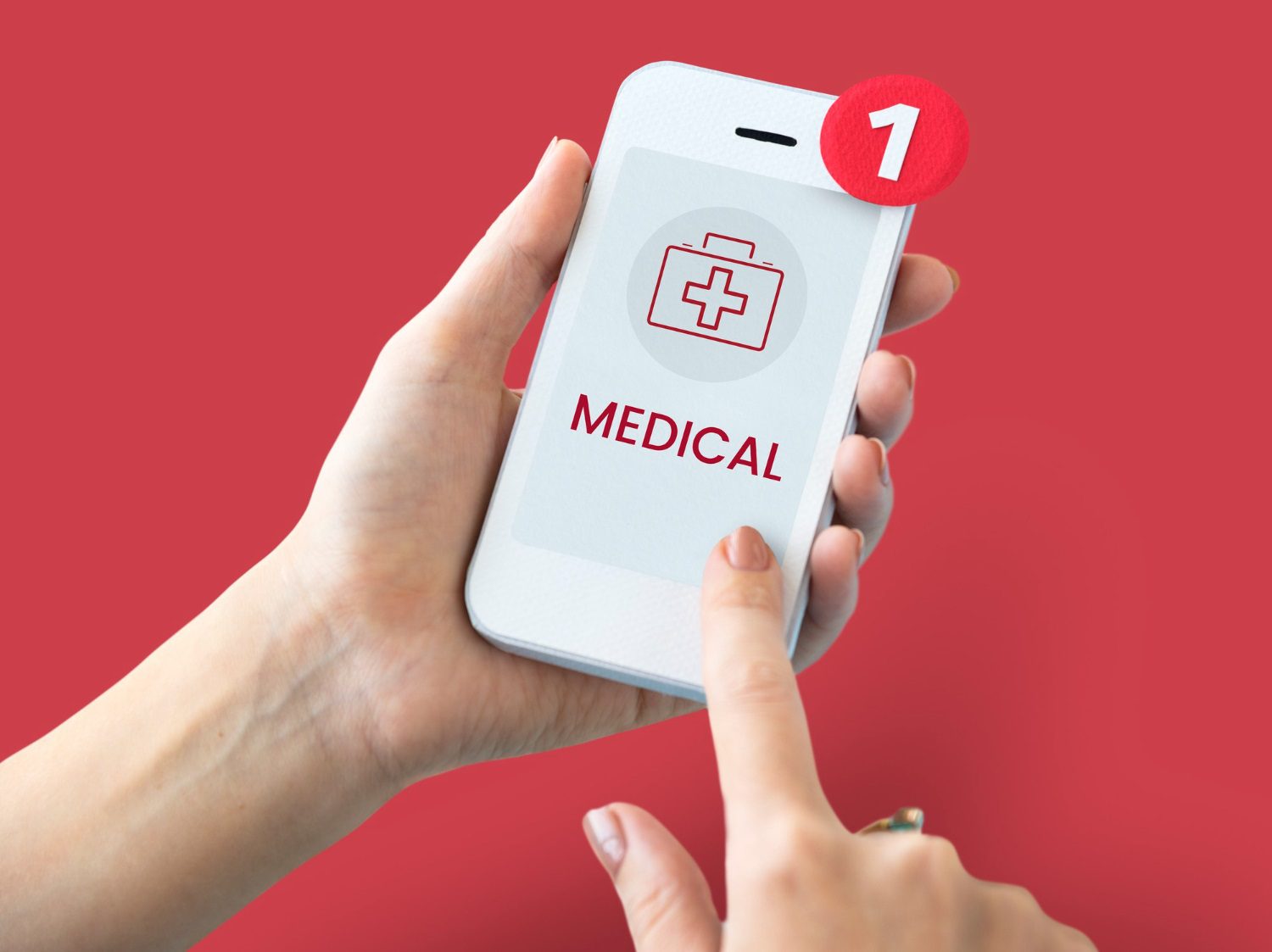 You will not be able to deliver your app efficiently and within the deadline if you do not have the proper team for your project. An experienced on-demand app development company, like Strivemindz, will assign you the best team for the development of your own on-demand medicine delivery app. The assembled team must consist of the following people –
Project manager
UI / UX designers
Front-end developers
Android developers
iOS developers
Back-end developers
App tester and QA manager
What will be the cost of developing your medicine delivery app?
Your medicine delivery app's development cost will vary depending on the following variables:
The complexity of your app,

The number of features you want to integrate into your app,

On how many platforms you want to release your app?

The size of the team involved in the project,

Time required to complete the project,

The region where the app is being developed.
It is challenging to give an exact figure because the sum of all these factors will determine the project's final cost. On average, it can cost you around $15,000 to $30,000 to develop your own medicine delivery app. The number can go higher or lower depending on your business requirements.

To develop a mobile application like 1MG at the least cost – you can search for the best app development companies.
Conclusion
Today's software industry offers great potential for medicine delivery apps, and if you want to own an app just like 1mg, then you should go with your idea.
Strivemindz is an expert mobile app development company, and we have been active in the app development industry for more than a decade. Our understanding of the industry, combined with our team of skilled and experienced developers, will be extremely helpful while developing your project. To develop a medicine delivery app of your own cost-effectively, contact us now!
Frequently Asked Questions
What are the key points to remember while designing the front end for the medical delivery application?
Study your key competitors.
Design your application structure.: You only need to design a rough application layout structure.
Decide your application functionality: Application functionality and usability should always take precedence over visuals.
Work on your UI/UX designs: Your application design should be attractive as well as user-friendly. If you will analyze top medicine delivery applications then you will observe that all the applications incorporate simplistic designs.
Now, you can select any of the listed top front-end application frameworks:

Angular JS.
js + Node.js.
Ember + ember cli + Ember Inspector.
What will be the cost to develop the application like 1mg?
You need to invest around $15,000 to $30,000. This cost can vary depending on your choices. For example: if you want that your application should run on multiple platforms then the additional cost will be increased.
What are the key steps to creating medical delivery applications?
Steps For Medicine Delivery Mobile App Development
Step 1: Research the designs of the top medical applications. For example: analyze the designs of these applications – such as: "1mg", "Apollo 24*7", "Netmeds", etc.
Step 2: Select your application design.
Step 3: Select the method for developing your application. For example, you need to analyze whether your want to adopt the "agile methodology" to create the application or you want to adopt the "waterfall methodology".
Step 4:  Application development stage – you need to opt for different frameworks on which you want to create your application. For example Angular, Django, Vue.js,  Laravel, etc.
Step 5: Application testing. Step 6: Final release stage.
Which technology can be used for creating an application like "1mg"?
For making a fascinating application like 1mg, you can use these technologies – such as: the "Python" programming language with the "Angular" framework.
What are the certain factors on which the cost of application development depends?
The number of platforms on which you want to release your application.
Cost of hiring a development team.
If you want innovative designs then it will require more effort from the web designers. Thus, it will be going to increase your cost.
Types of functionality and features that you want to include in your mobile application. This also hampers the cost of the application development.