Top 10 NFT Games in 2023- Best Play-to-Earn Online Games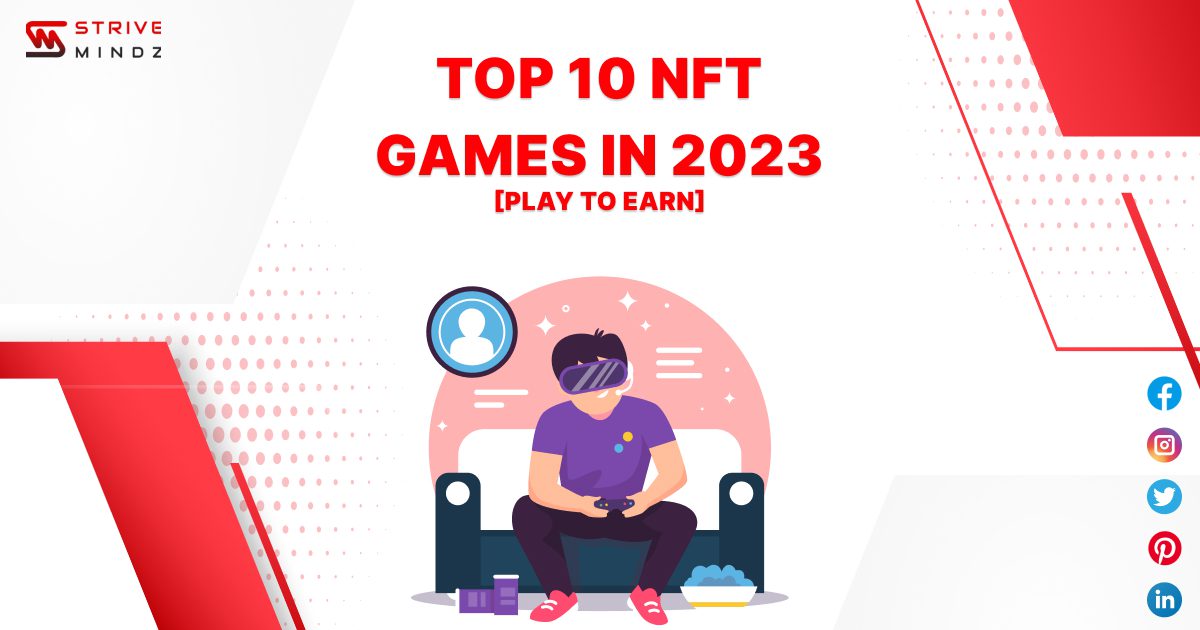 NFT games, or non-fungible token games, are a relatively new type of video game that allows players to own unique digital assets. These games are becoming increasingly popular, and there are now many different options to choose from.
The era of digitalization has brought about a massive change in the way people use their electronic devices. Smartphones are no longer limited to being devices people use for making calls or sending texts or emails. It has also given people new and different forms of entertainment, in terms of social media, multimedia streaming, and so on. The biggest of all, however, is perhaps the mobile gaming industry. Millions of people use their smartphones for playing various types of games in their spare time. It is a booming and profitable industry as of today.
The patterns of mobile gaming continue to evolve with the behavioral changes in society. Today, people do not want to waste their leisure simply by playing games. They want something more productive, something that adds more value. In lieu of this, play-to-earn (P2E) NFT games have been growing in popularity over the past few years. If you want to explore the best NFT games of 2023 to make some extra cash, or if you want to develop an NFT game and want to look at a few references, we have got you covered. In this article, let us take a look at the top 10 play-to-earn NFT games of 2023.
What are NFT Games and How do They Work?
Before we look at the best NFT games, it is imperative that we understand what NFTs are. NFT is the abbreviation for "non-fungible tokens". These are a class of unique digital assets stored and managed on a blockchain. The NFTs can be anything ranging from digital collectibles, digital artworks, in-game purchasable items etc. These are called non-fungible because of the fact that each NFT is a unique one which can be distinguished from every other NFT. Even the replicas of the same NFT must have something unique that sets each of them apart. This also makes NFTs distinguishable from fungible tokens, such as cryptocurrencies.
NFT games work in a simple way in most cases – The game offers unique collectibles which players can collect, and trade. Play to earn NFT games take this up a notch. These games offer the players with financial incentive for playing. Players can trade the in-game tokens or collectibles for real cash. In this article, we will focus solely on the play to earn NFT games that one can explore in 2023.
Top 10 NFT Games of 2023 (play to earn)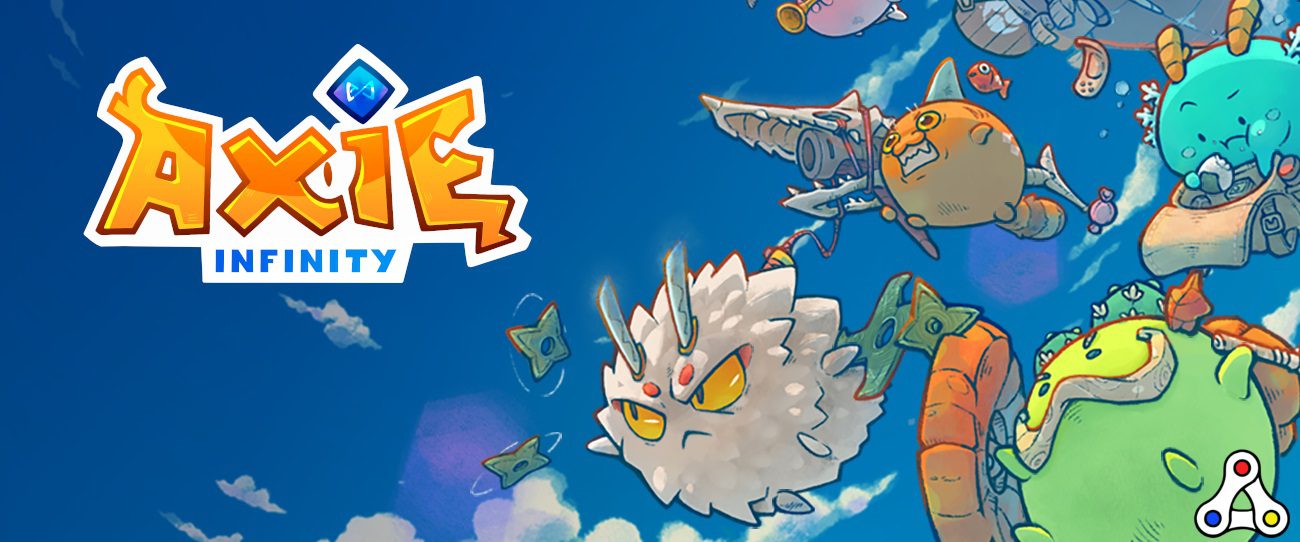 Axie Infinity tops the chart for the top 10 play-to-earn NFT games of 2023 for us. It is quite an achievement for the developers, as the game is barely 4 years old, having been launched in 2019. It falls under the creative battler genre, and the game is playable on both desktop and mobile operating systems.
In Axie Infinity, the players get digital pets, named as Axies, who come with their own genetic strengths, and weaknesses. When a player starts the game, they can buy three Axies, and raise them further to create a lineage of these digital pets. The most unique breeds of Axies are traded on the Ethereum NFT marketplaces.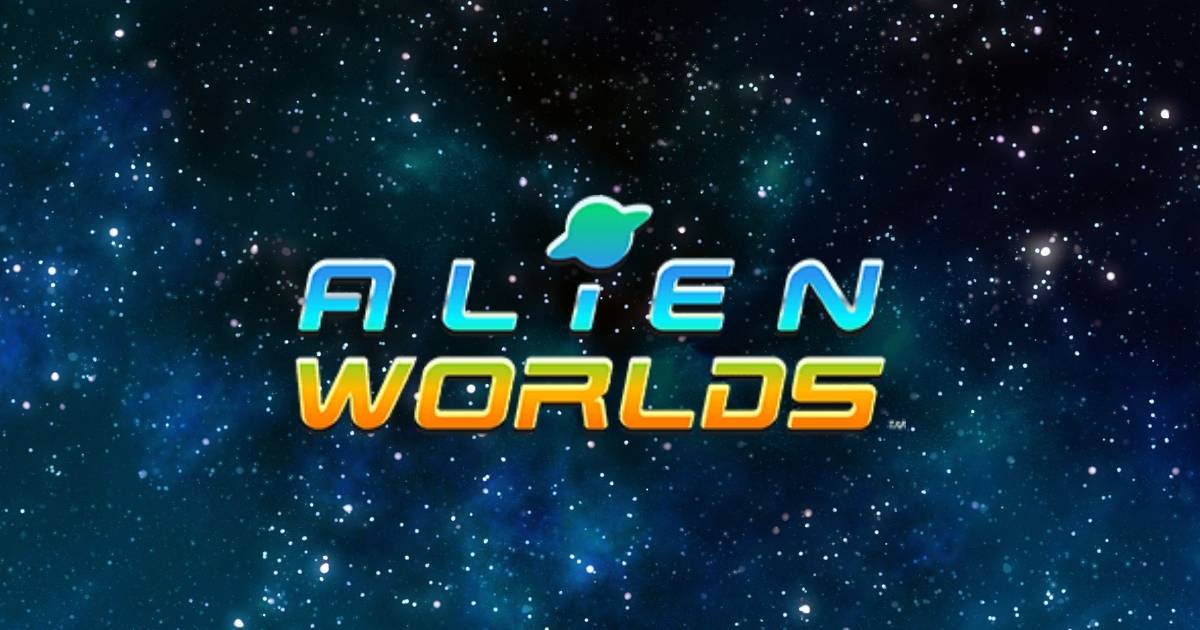 The next top NFT game on our list is Alien Worlds which, once again, is quite a new game. This play to earn game was launched in 2020, and it is the first NFT game that crossed the 100,000 users milestone.
The gameplay of Alien Worlds is somewhat complex. Players go on different missions in the game and discover NFTs. These NFTs are then used for mining Trillium. These tokens are used to gain control in the planetary DAOs (Decentralised Autonomous Organizations), for the six in-game planets. The in-game token, Trillium (TLM) is the currency of this virtual meta-universe of Alien Worlds.

If you were, or are an avid Minecraft enthusiast, then you can find a perfect play to earn NFT game for you in "The Sandbox". This is one of the oldest NFT games, having been launched almost a decade back – in 2012.
In essence, The Sandbox is practically the NFT version of Minecraft. It is not just a game, but a platform for digital creators instead. The gameplay is simple – the players (or creators if that is what you want to call them) can create digital assets in the game and trade those assets in the NFT marketplaces. The in-game token of The Sandbox is called SAND.
The most fun part of this metaverse based game is the users can build games and assets, and then play or trade these items. It is possible to explore the creations of other users, vote on new features and tools, all while maintaining complete digital ownership of the digital assets that you build. Due to its unique approach, this is one of the most popular NFT P2E games in 2023.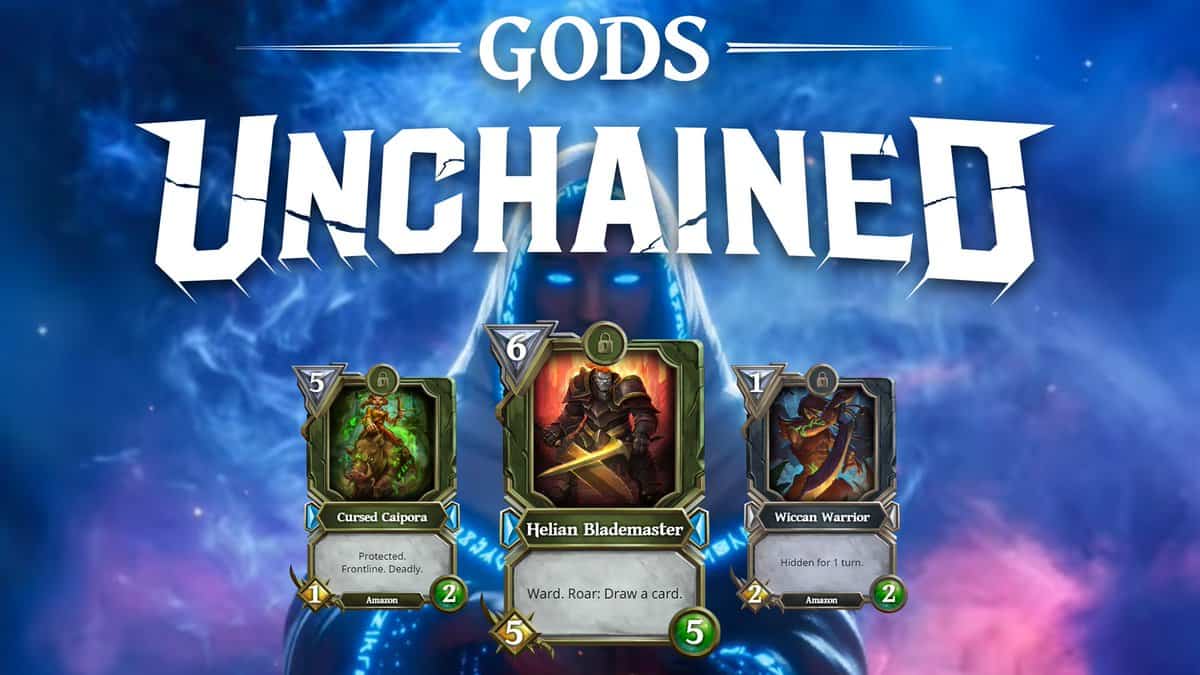 Gods Unchained is another free to play card based NFT game that catches our attention in 2023. The game is pretty simple – new users receive a set of 140 free cards when they start their journey in Gods Unchained. All of these cards can be distinguished by their unique powers, rarity, tribe, mana cost, god, and set. Each card brings a unique function that the player can use.
Like Sandbox, Gods Unchained also offer the players with complete ownership of their digital assets, and they are free to sell, trade, or use these assets (read cards) as they please. The cards can be collected either by purchasing from other players, or by defeating them in PvP games. Winning PvP games depend on how you are utilising your cards. This will surely be a top NFT game to watch out for!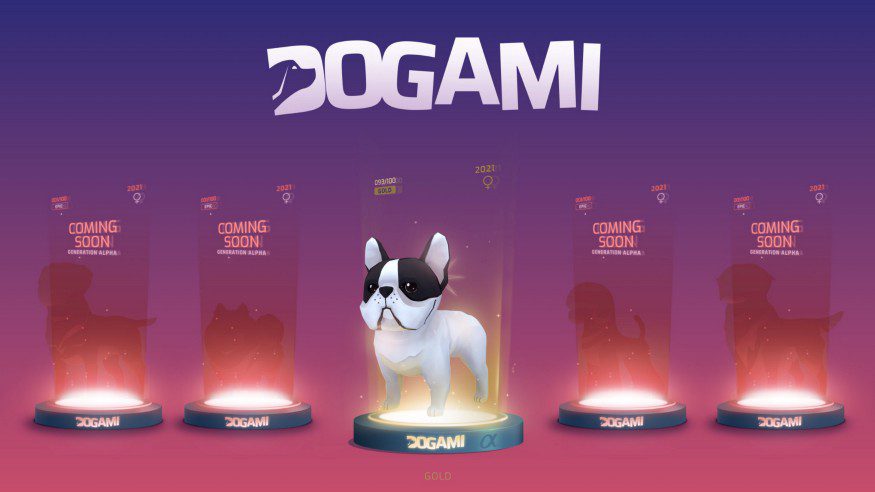 What made the "Doge" such a popular point of interest in the digital world, we do not know. What we do know, is that the immense popularity can now be traced in a NFT game named "Dogami", which allows users to pet a virtual dog, raise it to adulthood, and then access their complete potential. These pets, called Dogamis, can be trained and customised, and they can retain unique traits.
Dogami consists of NFTs of more than 300 different breeds of dogs, each of them can be distinguished by their unique traits, and rarity. The Dogamis are characterised in four different rarity levels: bronze, silver, gold, and diamond. Once you own a NFT puppy in Dogami "petaverse", you will earn DOGA tokens by participating in challenges and events. This in-game currency, or token, can be converted in Tezos as the game is based on the Tezos blockchain. Users should have a Tezos crypto-wallet before playing this free NFT game.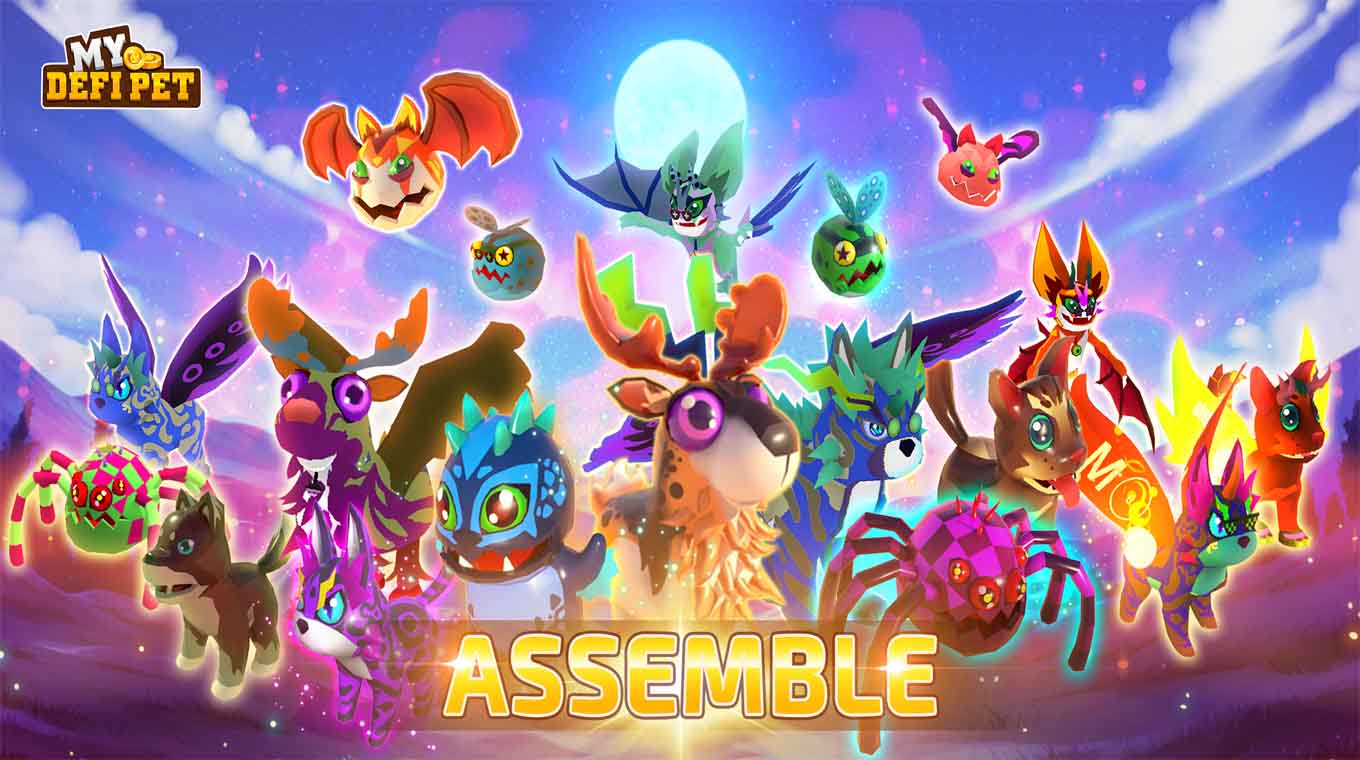 Since we are talking about raising virtual pets, "My DeFi Pet" is another play-to-earn NFT game that focuses on bringing a digital companion in your life. Similar to Dogami, My DeFi Pet allows users to raise a unique NFT pet, which can be customized as the user pleases. My DeFi Pet is a very popular NFT play to earn game, with over a million registered users and with over 3.3 million minted NFTs.
The gameplay is quite easy once again for My DeFi Pet. Users can breed any two species of DeFi pets and create a new generation of monsters who carry forward unique characteristics from their ancestors. These monsters are then raised to be evolved. Once they are fully grown, the user can select a team of pets to fight the "World Boss", or to engage in PvP battles. The pets can also be traded for DPET coins. These coins can be used for performing various in game actions as well, such as evolving the pets, feeding them, etc. Players can trade this tokens on the secondary NFT marketplaces for making money through the game.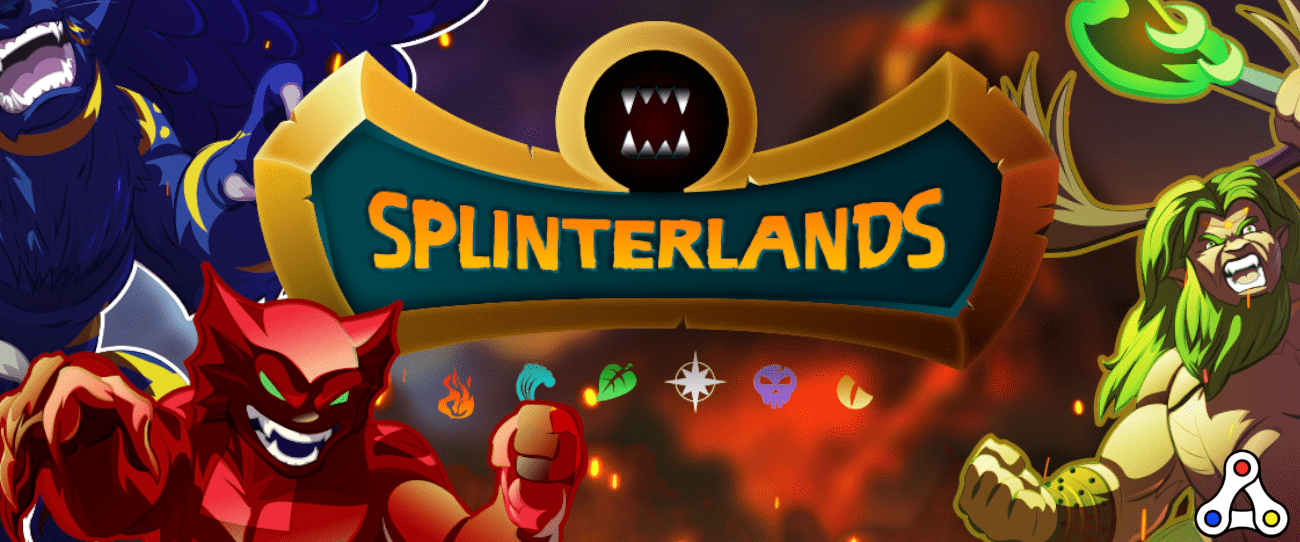 Splinterlands is another card based play to earn NFT game that users can check out. This game has a similar gameplay mechanism to that of Gods Unchained. However, the difference lies in the cost – while Gods Unchained is a free to play game that offers new users a set of free 140 cards when they start out, Splinterlands requires the users to purchase their own sets of cards when they start.
Players can earn rewards in the game by completing quests, or by playing in ranked tournaments. The Splinterlands cards can be distinguished through their 4 rarity levels, 7 stats, 7 elements, or over 64 unique abilities. The library of this NFT game holds over 500 unique cards which users can collect and combine. These cards can also be converted into cryptocurrencies easily, as a Hive Crypto wallet is automatically generated for the users as soon as they register on the game's website. Users can also trade or rent cards with the other users, which makes the game even more fun!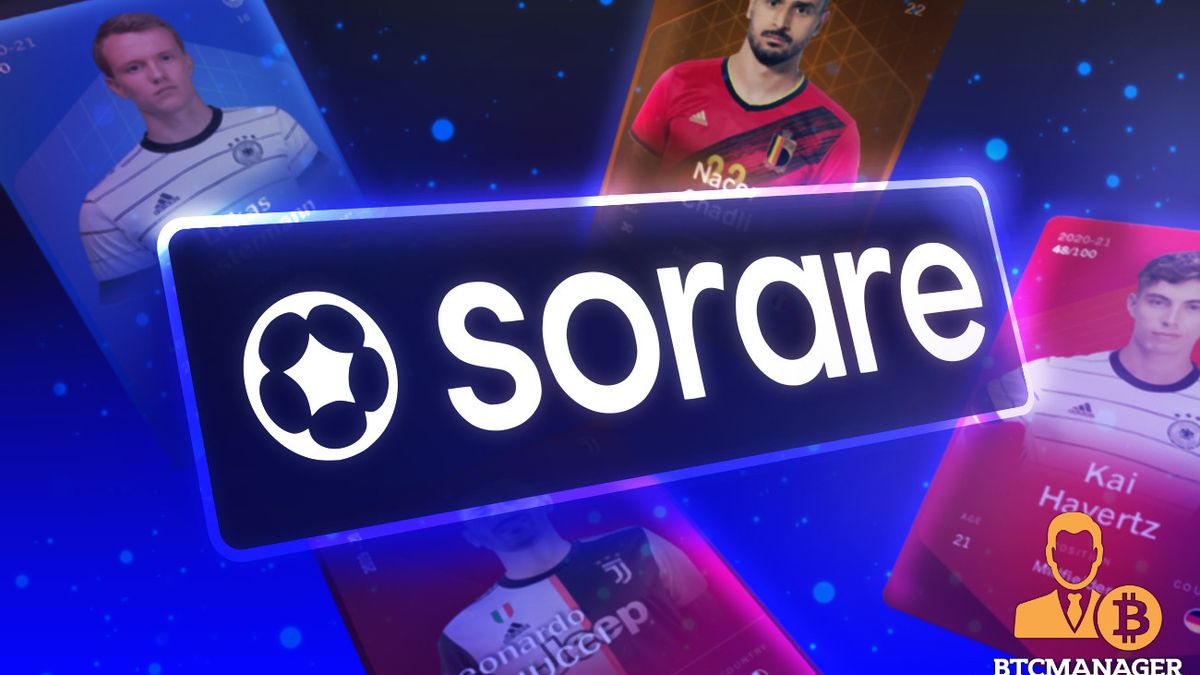 Sorare is a digital collectibles based game that focuses on football, baseball, and basketball. This game is developed on the Ethereum blockchain. This game works somewhat similar to fantasy football games: players need to collect at least 5 player cards of real-life footballers, make a team, and take part in the different tournaments. Collecting cards depends on the basic tactical knowledge of the user, and the quality of the players. Similar to fantasy football games, how a user performs in Sorare depends on the real-time performances of the players whose cards he holds.
The player cards in Sorare come in four rarity levels: limited, rare, super rare, and unique. These player cards are the digital assets for the users registered on Sorare. The users can trade these cards with other users, or even sell these cards in the open marketplace as they see fit. Users also earn Ethereum tokens when they do well in tournaments which are stored in the in-game wallet.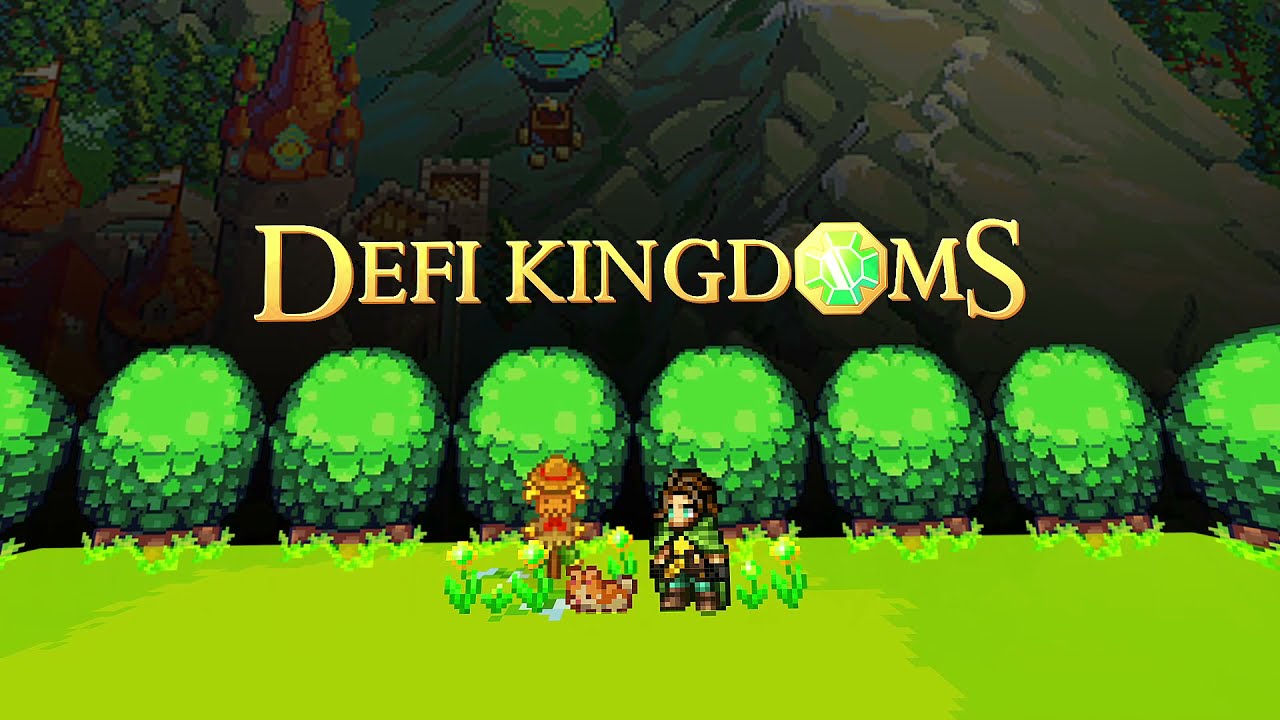 DeFi Kingdoms is a NFT game in the RPG genre. In this game, players receive Heroes who are the NFTs in the gaming universe. Players can use these heroes to complete quests and earn unique tokens – JEWEL and CRYSTAL. JEWEL is the in-game token that is used for purchasing heroes and other NFTs from the marketplace. DeFi Kingdoms has a decentralised exchange, where users can convert cryptocurrencies into JEWEL. Once purchased, the heroes can be used for conquering quests, which would level them up. Players can sell these levelled up NFTs in the marketplace for a profit. Players can also summon new heroes by minting two existing heroes.
Players can exchange cryptocurrency into JEWEL and vice versa through a crypto wallet, which is a prerequisite for playing DeFi Kingdoms. The fun part of the in-game marketplace (decentralised exchange) is Agent Selina – a NPC character with whom players need to interact for gaining access to the exchange or marketplace. It is one of the most fun and interactive NFT games in 2023.

The last game that makes our 10 top NFT games of 2023 list is Illuvium. Illuvium is a game that falls under the world exploration genre and it has  massive potential to gain popularity thanks to its easy gameplay mechanics and fluency. The game is still in its infancy but it shows promises of being a crowd favourite.
The gameplay idea is simple: players explore the alien world and collect the mysterious monsters that inhabit the world. These deadly beasts are called Illuvials, each of whom comes with unique distinguishing abilities. Players can earn ILV tokens by playing this NFT game as in-game rewards and special achievements. These Illuvials, crafted materials, and other NFT items are owned by the user who minted them, and they are verifiable on the Ethereum blockchain. Illuvium's NFT marketplace is called IlluviDEX, where users can trade their collectibles with other users for zero gas fee, as the system is integrated with Immutable X.
NFT Games Development Cost in 2023

According to reports, the market size of NFT games was valued at more than $785 million back in 2021, and the projected growth would see the market cap reach over $2500 million within 2028. What this means is, developing a NFT game at this moment might prove to be a very strong business opportunity for app development companies. The cost of developing NFT games depend on multiple factors, some of which we will discuss below –
Type of game being developed: The type or genre of the NFT game will have to be considered while calculating the cost of development. Typically, casual 2D games might cost around $30,000 to $40,000 to develop whereas AAA NFT games will cost over $300,000 at least.
The game development software: Different game engines will have to be used depending on the type of game that you want to develop. The game development software will determine the cost of your NFT game development.
UI / UX design: The interface of your game will also be a determining factor in your total cost of development. The more interactive UI design you want, the more you will have to pay.
Region: NFT game development will cost you different amounts based on the region where you are developing the game. Developing a game in USA or Canada will cost significantly more than developing a game in India or other Southeast Asian countries.
Overall you can expect the cost to be anywhere around $100,000 to $500,000 depending on all these aforementioned factors.

If you are looking to develop an NFT game, then you can contact Strivemindz for your project. At Strivemindz, we take pride in housing some of the most efficient and professional game developers in the industry. Our expertise and experience will be fruitful for every stage of your NFT game development, all while cutting down the overall cost by a significant margin. If you want to start working on your project, contact us now!
Conclusion
This was our list of 10 top NFT games (play to earn) in 2023. By taking a look at these games, you can get a clearer idea about NFT game development and you can even use these games as references. You can contact Strivemindz for your NFT game development project if you have ideas and want to take your plans further